Tag: Fast track
4 posts found
April 2, 2017
Action Alert
,
Newsletter
Crossover Chaos! – The Capitol Eye Legislative Update for April 2, 2017
This Week in our Capitol Eye Legislative Update, it's Crossover Chaos! Crossover Chaos As mentioned last week, Wednesday the 29th was crossover day so the legislature worked through last weekend, started early mornings, and met late into the evenings to get as many of their must pass bills over to the other side. One […]
Issues: Aboveground tanks, Budget priorities, Education, Fair taxation, Fast track, Healthcare, Our children our future, Pollution, Poverty, Right to work, SNAP, Trade agreements, Water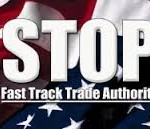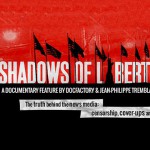 June 3, 2015
Action Alert
Julie Archer
Call Today to Stop TPP; Movie Screening, First Friday This Week
Any day now, Congress will vote on a massive outsourcing trade. This deal, called the Trans-Pacific Partnership (TPP) will directly impact the ability of labor unions to negotiate fair contracts this year. All jobs are tradable – including call center work – and this deal will move jobs to Vietnam & Malaysia.Congress has to hear from us, not just from corporate CEOs.Join us for this Day of Action! Call Your Representative Today, June 3.
Issues: Fast track, Trade agreements
May 26, 2015
Action Alert
Karan Ireland
Movie Screenings and a Call to Action
Citizen Action Group Action Alert View / Comment Online Join WV- CAG for a FREE Movie Night!Or, see it in Shepherdstown, WV on June 4 at 7:00 pm: USA Screening & Action Tour Screening with the Robert C. Byrd Center for Legislative Studies Where: Shepherd University – Robert C. Byrd Center for Legislative Studies Address: 213 N. King […]
Issues: Fast track, Trade agreements