Tag: Living wage
5 posts found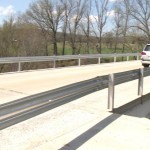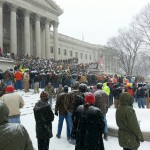 February 22, 2015
Newsletter
ian
Week 6: Over the Hump
War on Workers, Drug Testing for TANF Recipients, APRNs Need Autonomy, More Freedom for Milk, Hemp and Compassionate Cannabis, Pro-Life and Pro Death, LEEP Bill Moving, Constitution Under Attack, Another Attack on Women's Medical Care, Threats to Both Air AND Water, Recycling Alert Update.
Issues: Budget priorities, Energy efficiency, Healthcare, Living wage, Recycling, Right to work, Water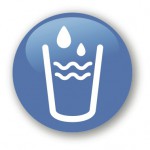 February 15, 2015
Newsletter
ian
Week 5: Halfway
Thursday was the halfway point in this session and we are fast approaching the last day to introduce bills in the Senate (Monday, February 23) and House (Tuesday, February 24). So far 1,243 bills have been introduced. The week started with a great press conference on protecting our water with speakers from WV Environmental Council member groups, the WV Council of Churches, and Charleston NAACP - all calling for keeping our drinking water clean and safe, and opposing legislation to roll back protections. Our water warrior, Karan Ireland, moderated the event and gave a strong personal testimony to kick it off.
Issues: Civil Justice, Energy efficiency, Event, Living wage, Water