Tag: MCHM
4-Methylcyclohexanemethanol. On January 9, 2014, an estimated 10,000 gallons of an industrial chemical, 4-Methylcyclohexanemethanol (MCHM), spilled into the Elk River just upstream from the Kanawha County municipal water intake in Charleston, West Virginia.
11 posts found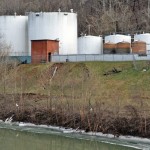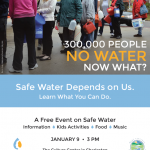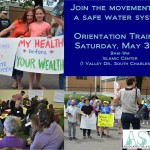 May 21, 2015
Action Alert
Karan Ireland
Join the movement for a safe water system!
Citizen Action Group Action Alert View / Comment Online Last Sunday, ratepayers rallied at WV American Water's Treatment Plant to tell the company that we refuse to pay for their mistakes.Sunday's action was just the beginning. The Public Service Commission has until late February 2016 to make its decision about WV American Water's proposed 30% […]
Issues: MCHM, Water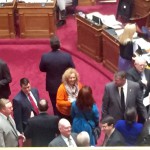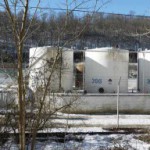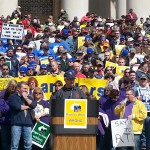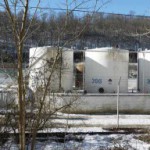 March 4, 2015
Action Alert
Karan Ireland
Will You Tell Your Story on Friday?
Tell the West Virginia House of Delegates we won't accept legislation that leaves our water systems, families, and communities at risk! The House is having a Public Hearing this Friday, March 6 at 8:30 am. It's urgent that we pack the House on and let them know WE HAVEN'T FORGOTTEN!
Issues: MCHM, Water