Tag: SNAP
Supplemental Nutrition Assistance Program
12 posts found
August 15, 2017
Action Alert
Third Congressional District Candidates Forum set for August 24
Join friends and neighbors for a non-partisan open forum open to all candidates interested in running for the Third Congressional district of WV. Candidates will have an opportunity to briefly introduce themselves to you, the public, then participate in a moderated discussion based on pre-submitted questions, followed by a live Q&A for audience members. Preferred […]
Issues: Budget priorities, Civil Justice, Discrimination, Event, HCAN, Healthcare, Our children our future, Poverty, SNAP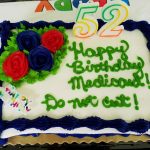 April 2, 2017
Action Alert
,
Newsletter
Crossover Chaos! – The Capitol Eye Legislative Update for April 2, 2017
This Week in our Capitol Eye Legislative Update, it's Crossover Chaos! Crossover Chaos As mentioned last week, Wednesday the 29th was crossover day so the legislature worked through last weekend, started early mornings, and met late into the evenings to get as many of their must pass bills over to the other side. One […]
Issues: Aboveground tanks, Budget priorities, Education, Fair taxation, Fast track, Healthcare, Our children our future, Pollution, Poverty, Right to work, SNAP, Trade agreements, Water
March 26, 2017
Newsletter
Capital Eye Update: Wins and Losses
Capital Eye Update: Wins and Losses Wins and Losses By Gary Zuckett This past week was a mixed bag of wins and losses. In the House, a broadband access bill was passed and Voter ID and automatic voter registration (AVR) averted a horrible fate. In the Senate, the tank bill passed, and the Cancer Creek […]
Issues: Aboveground tanks, Budget priorities, Civil Justice, Clean elections, DEP, Energy, Energy efficiency, Healthcare, Pollution, SNAP, Water
March 13, 2017
Newsletter
Capital Eye: What a Week!
What a week! by: Gary Zuckett By week's end, the Senate had introduced 585 bills and the House 934 for a total of 1519. Assuming that a certain number are companions to ones in the other chamber, let's say that makes over a thousand attempts to add to, change, or eliminate functions of our government. […]
Issues: Aboveground tanks, Budget priorities, Civil Justice, Clean elections, Energy, Energy efficiency, SNAP, Water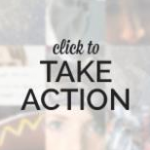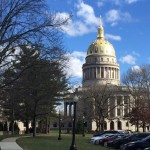 February 29, 2016
Newsletter
Ciera Pennington
Capital Eye: Triage
Wednesday is "crossover day" when all bills must be voted out of their house of origin (Senate or House of Delegates) and pass over to the other, or be considered "dead." Dead is in quotes because there are numerous ways for leadership to resurrect a bill after crossover, but these zombie bills are a topic for another week. Triage is the word this week – the wholesale scrapping of all bills leftover on committee dockets on "crossover day".
Issues: Discrimination, Energy efficiency, Inequality, Poverty, SNAP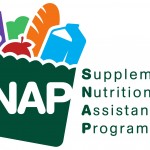 February 26, 2016
Action Alert
Ciera Pennington
Oh, SNAP!
At the beginning of the year, Governor Tomblin imposed a pilot in nine counties across the state that would require Supplemental Nutrition Assistance Program (SNAP) - also known as Food Stamps - recipients to work 20 hours a week if they are able-bodied adults between the ages of 18 and 50; this pilot does include exemptions for individuals with dependents or who have mental or physical disabilities. During session, our legislature has been continuously proposing bills that would create stricter requirements and reduce SNAP benefits even further. While these work requirements may sound good, there are major issues we should consider before implementing such requirements.
Issues: Inequality, Kids and families, SNAP