Join Us to Prioritize Peace Not War
Tax Day April 15, 2010
4:30 PM, Main Post Office (corner of Washington and Dickinson Streets), Charleston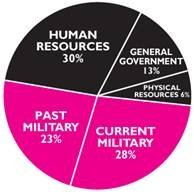 On Thursday April 15, 2010 -- Tax Day -- West Virginia Patriots for Peace and WV Citizen Action Group will hold a demonstration at the Main Post Office in Charleston at 4:30 p.m. to emphasize the tax dollars being spent to fight two wars and maintain US military presence around the world. According to Rev. Jim Lewis, spokesperson for the organizations, more than half of the country's discretionary budget goes for military spending.
"West Virginia's share of this tax burden ($1.9 million) could provide 604,603 people with health care for one year; 429,725 scholarships for one year, 27,218 affordable housing units, or 38,711 elementary school teachers for one year," according to Lewis. "Instead we are spending these dollars to kill people in our names, while mortgaging the future for our children and grandchildren."
Patriots for Peace is calling for President Obama and Congress to end the war and divert tax dollars from military spending to job creation and human services. The organizations are inviting volunteers to attend the Tax Day event to hand out information. More information about the event can be found at www.wvpatriotsforpeace.org or contact Jim Lewis at 304-342-1149.
Sponsored by:
West Virginia Patriots for Peace and WV Citizen Action Group