Glen Beck Doesn't Want You To Read This!
Now that it's January, we'll turn into legislative session watch-dogs barking out a warning every time our state lawmakers attempt to toss another tax-cut bone to greedy corporations or try to cut environmental and consumer protections. To do this takes lots of staff time and the resources to get the word out to you, our citizen activists. (See our latest newsletter here and become a friend of WV Citizen Action on Facebook to keep informed.)
We want to sincerely thank all the citizen activists who have already sent in their membership renewals and/or additional end of the year donations to help us keep going in 2011.
This note is going out to everyone on our e-list because for many of you this is the only address we have for you. So, if you like what we're doing for West Virginia and want to see us continue our role as progressive watchdogs please take a minute and become a supporting member by printing and mailing in the member form below or clicking through to our web page at www.wvcag.org and joining on-line.
We also have another option for those who itemize on their taxes. Even after the Obama tax-cut deal, there are a few of us who still pay taxes that may be looking for a good place to donate some of their hard-earned cash instead of giving it to those faceless bureaucrats in DC to squander. (How do you like my Glen Beck impersonation?)
Seriously, WV Citizen Action Education Fund (www.wvcaef.org ) our "sister" 501-c-3 group, does our educational "heavy lifting" for a more progressive state and nation. The synergy between the two groups strengthens our message and helps educate policymakers to help counter the right-wing propaganda machine of Beck, et al.
Your tax-deductible donation to WV-CAEF will help counter the tea-stained misinformation machine here in WV as we fight every day to get the truth out in the media, to the public and to policymakers. Already, the new conservatives in Congress are planning a vote to try and repeal the Health Reform Law!
Together, as we move into 2011 and the fights ahead, we can make a difference with your support!
Sincerely,
Gary Zuckett, Executive Director, WV-CAG & WV-CAEF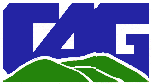 Together, we'll make Progressive Change!
Please renew your membership or
send a tax-deductible donation.
Name: ____________________________________
Address: __________________________________
E-mail:___________________Phone: ____________
Here's my donation of:__$25 __$50 __$100 Other $___
Print and mail with your check to WV-CAG,
1500 Dixie St., Charleston, WV 25311 - THANKS!
Or online at: www.wvcag.org or www.wvcaef.org