Rally for Democracy
February 19 at 11:30 am - 12:30 pm
Join us as we call on our legislature to get big money out of politics! Corporations are buying our democracy and it's time to stop them!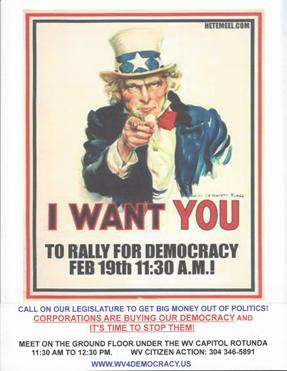 Meet on the ground floor under the WV Capitol Rotunda
For more information call WV Citizen Action 304-346-5891
visit www.wv4democracy.us
Legislative Kick-Off Blast
February 19 at 6:00 pm - 9:00 pm
Featuring the music of Voo Doo Katz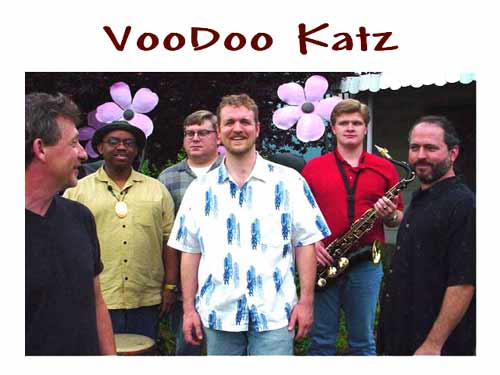 Little India Restaurant in the upstairs bar
Join us as we kick off the 2013 legislative session in style!
Suggested donation: $10.00
Sponsored by: WV Environmental Council, WV-Citizen Action Group & WV Highlands Conservancy
visit www.wv4democracy.us
Crippling drought. Devastating wildfires. Superstorm Sandy. Climate has come home -- and the American people get it.

Feb 17, 2013
Depart Morgantown at 7 AM