Stop Republican Extremism
from Destroying the American Dream!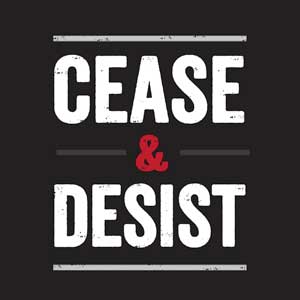 Join us in a national day of action to send a message to Republican Members of Congress:
Cease and Desist! Don't shut down the government, throw people out of work,
slash services, and try to stop new health care coverage for millions of Americans!

(Or if you want to help organize a similar event at Capito's or McKinley's other offices, give us a call.)
October 15, 2003
5:30-6:30 PM
Rep. Shelley Capito's Office
4815 MacCorkle Ave SE,
Charleston, WV 25304
Join us as we demand that Representative Capito:
<![if !supportLists]> · E<![endif]>xpand the economy and the middle class by investing in good jobs, our families, schools, and communities.
<![if !supportLists]> · <![endif]> Stop tax loopholes for corporations that ship jobs overseas.
<![if !supportLists]> · <![endif]> Quit trying to take away health care that West Virginians need.
<![if !supportLists]> · <![endif]> Do her job-- keep the government running and funded!
For more information and to RSVP, please contact Norm Steenstra at norm@wvcag.org or 304-346-5891
---


WV Citizen Action Group and West Virginia Patriots for Peace are sponsoring a free showing of Dirty Wars during the WV International Film Festival. This is a powerful documentary you won't want to miss. Investigative reporter Jeremy Scahill traces the rise of the Joint Special Operations Command (JSOC), the most secret and elite fighting force in U.S. history, exposing covert operations carried out by men who do not exist on paper and will never appear before Congress. No target is off-limits for JSOC "kill list." View the Trailer.
Thursday, October 17 at 8:00pm
WVSU Capitol Theater
123 Summers Street
Charleston, WV 25301
304-342-6522
West Virginia International Film Festival
"I was enthralled by Scahill's courage and bravery in making this film. My eyes were opened to violence that the U.S. government is committing against families and communities abroad in the name of American global interests." Stacy Gloss, WVCAG
---
PSC Approves Purchase of Coal Fired Power Plant Over CAG's Objections.
If you have been following WV-CAG's activities at the Public Service Commission these past couple months, you know that we believe that any mark-up in the value to the price of the Harrison Coal Fired Power Plant is a violation of the PSC's own stipulations; that the plant puts West Virginians at serious risk for depending too much on one type of fuel source. Today, the Commission adopted this settlement, with modification, in its final order issued yesterday. But, in an unusual move, Commissioner Ryan Palmer issued a very strong dissenting opinion.
Ken Ward at the WV Gazette is covering the issue and includes updates about our plan to appeal the decision.
Background: In Case No. 12-1571 before the West Virginia Public Service Commission, Mon Power and Potomac Edison proposed to purchase 80% of the Harrison Power Plant from Allegheny Energy Supply, and to sell a small share (100 MW) of the Pleasants Power Plant to Allegheny Energy Supply, at a net cost to ratepayers of $1.1 billion. Mon Power, Potomac Edison, and Allegheny Energy Supply are all subsidiaries of Ohio-based FirstEnergy Corporation. In a proposed settlement filed with the Commission on August 21st, the parties to the case (excluding WVCAG) agreed to a settlement that would reduce the price to about $800 million, but still include a $257 million mark up over the original depreciated cost of Harrison.