West Virginia Environmental Council Annual "Green Jam" Benefit
at The Empty Glass
(410 Elizabeth Street, Charleston)
Tuesday, November 26th - 6PM till 9PM
Food, Fun, Live Music!!!
Join us for the fun.
Donations will support the WV Environmental Council
Advocacy Training Opportunities in Charleston, Wheeling, Lewisburg & Huntington ~ Starting Monday, December 2
Join us and our partner organizations for advocacy training to: Understand the legislative process. Get tips on speaking with elected officials. Learn about progressive organizations and issues in West Virginia.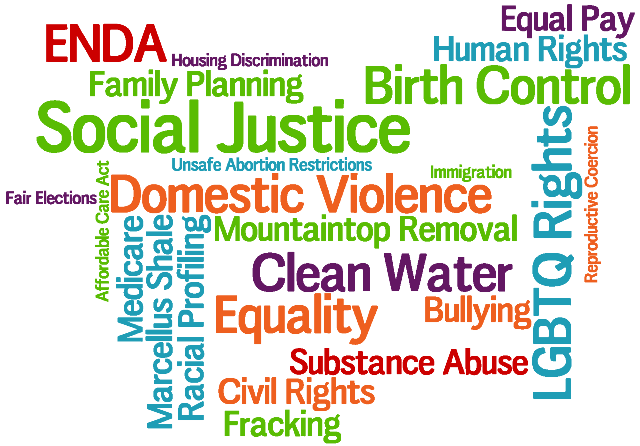 When and Where:
Lewisburg

Wednesday, Dec. 11th, 2013 from 6:00-8:00 p.m.

Saint James' Episcopal Church, 218 South Court St., Lewisburg

For more information, please contact Justin:

justin@fairnesswv.org

 

or

 

304.806.2200
Huntington

Monday, Jan. 27th, 2014 from 6:00-8:00 p.m.

Memorial Student Center, Marshall University, One John Marshall Drive, Huntington

For more information, please contact NASW:

mail@naswwv.org

 

or

 

304.345.6279
These trainings are free, and ALL are welcome to attend. Food and drinks served.

Sponsored by: American Civil Liberties Union (ACLU) WV, WV Citizen Action Group (CAG), Fairness WV, Healthy Kids & Families Coalition, National Association of Social Workers (NASW)-WV, Planned Parenthood, WV Coalition Against Domestic Violence, WV Environmental Council (WVEC), and WV FREE.
To register for any of these trainings, please click here.
We hope to see you there!