WOMEN & WATER Listening Session this Thursday
Maya Nye, President of People Concerned About Chemical Safety,
Invites you to the next:
WOMEN & WATER
Listening Session
This Listening Session is an opportunity for women to come together to discuss concerns around the recent water crisis and learn information about the effects on women's health due to chemical exposure.
Thursday, April 3rd
7:00-9:00pm
Join us for a reception at 6:30pm
First Baptist Church, 432 Shrewsbury St, Charleston
(downstairs conference room )
Free and open to all women and families.
This event is hosted by BMEEK Community Outreach, Inc. and is co-sponsored by WV FREE, People Concerned About Chemical Safety, WV Citizens Actively Protecting the Environment, Ohio Valley Environmental Coalition, WV Citizen Action Group, and WV Healthy Kids & Families.
<![if !supportLists]>
<![endif]> Thanks, Maya and others, for all your hard work!
Small Change in Location for Minimum Wage Bus Tomorrow!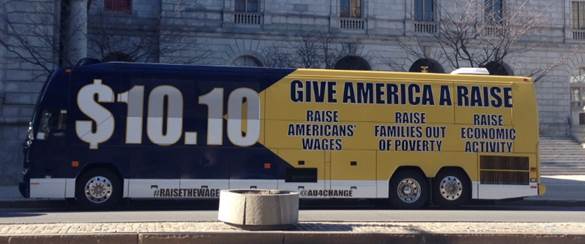 The tour bus crossing the country to increase minimum wage will stop in front of the Capitol at 1pm tomorrow. A press conference will be held on the river side steps to remind our national representatives that our people are demanding change. Please visit this event page to stay up to date.
Join us for April's First Friday Gathering
West Virginia Citizen Action Group will resume our First Friday Gathering, aptly named for its memorable date each month. BYOB any time from 5-8 on April 4 for some munchies and great conversation. There is plenty of parking around 1500 Dixie Street, so you'll have no excuse to miss it.
Bowl with Some Great People This Sunday!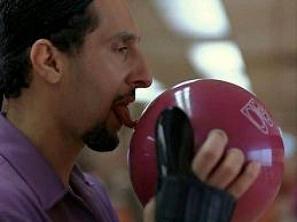 Join WV Free's Bowl-a-Thon this Sunday, April 6, 2014. Venture Lanes, at 6300 MacCorkle Ave in Saint Albans, will host the 1pm event. We hope to see you there. CAG is still forming a team, so please call (304) 346-5891 if you'd like some support!