Save the Date for CAG's Spring Extravaganza and Donate Items for Silent Auction
Please contact julie@wvcag.org if you'd like to donate an item to our silent auction.
We hope to see you at the event!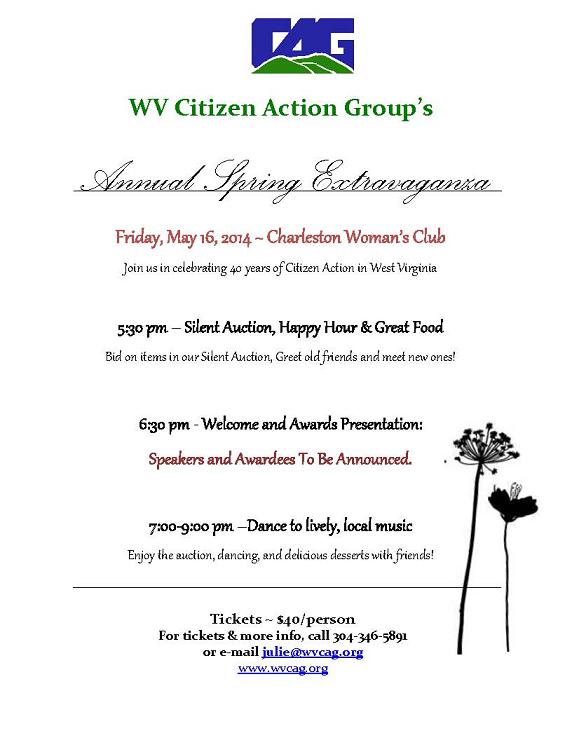 Concerned about the water crisis or
MCHM in the Hurricane Landfill?
Come to the
WOMEN & WATER
Listening Session
This listening session is an opportunity for women to come together to discuss concerns around the recent water crisis and learn information about the effects on women's health due to chemical exposure.
Thursday, April 10th
7:00-9:00pm
Join us for a reception at 6:30pm
Putnam County Courthouse, Commission Chambers, 3389 Winfield Road, Winfield
---Free and open to all women and families---
This event is sponsored by:
WV FREE Women & Water Campaign, People Concerned About Chemical Safety,
WV Citizens Actively Protecting the Environment, WV Citizen Action Group,
WV Healthy Kids & Families Coalition<![if !vml]>
<![endif]>