October 3–4: Wellness and Water
Join us for Wellness and Water, at Village Chapel Presbyterian Church,
3818 Venable Ave., Charleston, WV.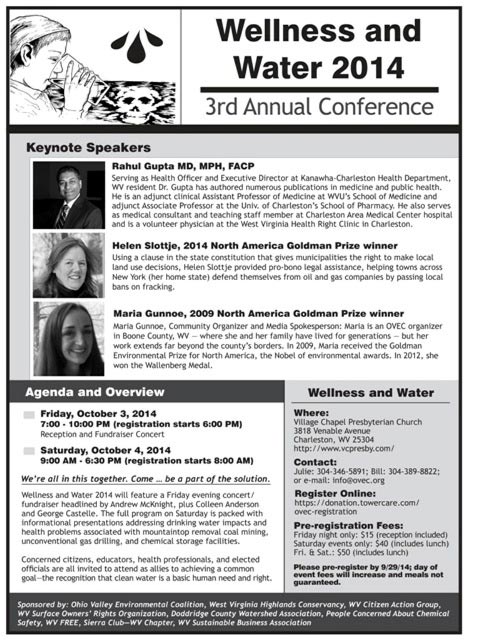 In January, about 300,000 people living in central West Virginia got a rude awakening to the threats chemical manufacturing and storage can pose to drinking water and human health. People living in coal-bearing regions of West Virginia face threats to their drinking water and their health from mountaintop removal coal mining and coal prep plants. An increasing number of the state's residents are worrying about the impacts Marcellus Shale drilling and waste disposal activities pose to potable water and people's health.
What measures can we take to safeguard our wellness and our water?
Wellness and Water's Saturday program will explore these matters with panels featuring scientists and affected residents, informational tables, open-space discussions and plenary speakers — Dr. Rahul Gupta and two Goldman Environmental Prize winners, Helen Slottjeand and OVEC organizer Maria Gunnoe.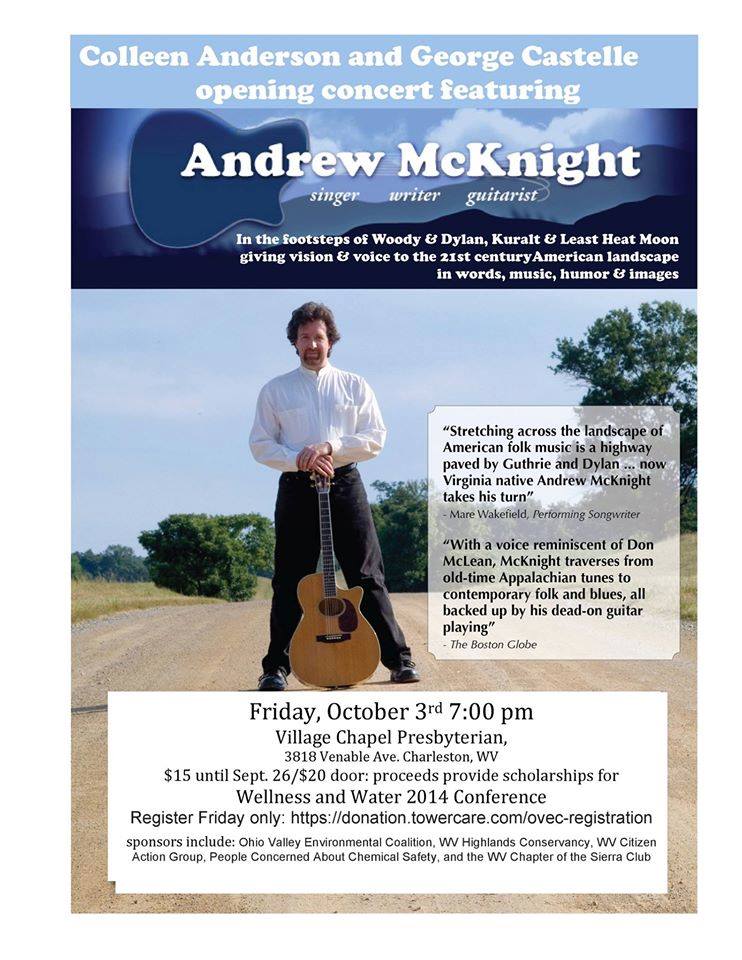 On the evening of Friday, October 3, we'll kick things off with a concert featuring Andrew McKnight and Colleen Anderson & George Castelle. Registration begins at 6 p.m. and the concert runs from 7 – 10 p.m. It will be big fun, plus it will help raise money for conference scholarships. Help spread the word: download, print and post this concert flier in friendly locations. While you are at it, do the same for this flier promoting the entire event.
Click here for more information, including fees. Register online here or at the door! If you want have questions, call the OVEC office at 304-522-0246.