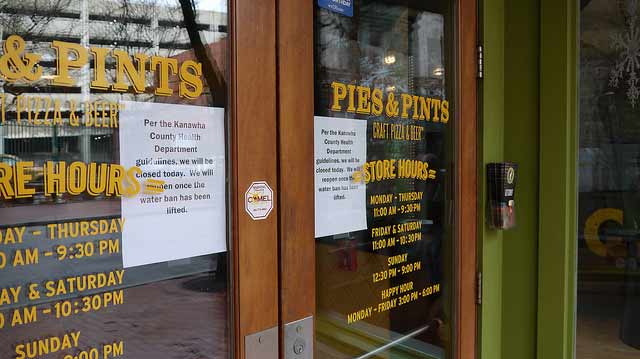 A year ago on January 9, many of us woke and wondered what was in the air that could be causing a strange licorice-like odor? Later, we learned that it was not only our air, but our water, that had been contaminated here in Charleston, and in eight other neighboring counties.

On Friday, a day of activities will take place at the Capitol Complex to mark the one year anniversary of the leak- the largest chemical contamination of a public drinking water source in the United States. All events are free, open to the public, and organized by WV - CAG and other members of the WV Safe Water Roundtable - a coalition involving 28 organizations formed in the wake of the chemical leak that contaminated the Elk and left 300,000 West Virginians without usable water.



January

9 Schedule of Events:




3:00 - 5:00 p.m.

Citizen Education Workshops - get the latest updates on water policy issues and how you can be involved. Please RSVP to karan@wvcag.org.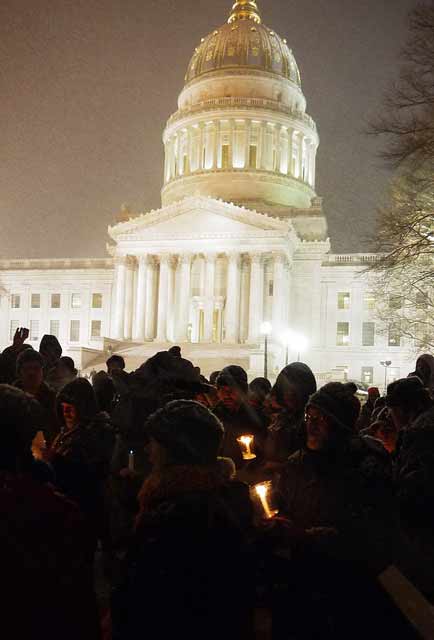 5:00 - 6:00 p.m. Evening reception with comments from public officials. Join us for dinner and hear from political leaders who have stood for clean water this year.

6:15 - 7:15 p.m. Honoring the Waters candlelight vigil at the Kanawha River in front of the Capitol.

7:30 - 9:00 p.m. Reception and world premier screening of Elk River Blues at the WV Culture Center Theater by award-winning news producer Mike Youngren. His film features West Virginians' response to systemic failures that continue to threaten our water.
It all takes place in and around the WV Culture Center, Capitol Complex, 1900 Kanawha Blvd. E., Charleston WV 25305.

We hope you can join us and that you will spread the word!