–
Keep WV's Waters Safe
WVDEP Needs to Hear from YOU on Water Protections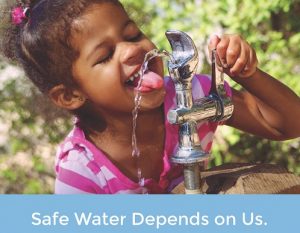 West Virginia's Water Quality Standards are supposed to keep our water safe. Every three years the rules that govern what's in West Virginia's water undergo a revision process called the Triennial Review. West Virginia is in the midst of this process and WVDEP has released their proposed changes for public comment.
Speak Up Now! Share with WVDEP that you deserve safe water. Submit written comments on Water Quality Standards by July 10. View a fact sheet on the Triennial Review and full comments to WVDEP from our friends at the WV Rivers Coalition to learn more, then click here to send a letter.
You can also submit comments in person during a public hearing on July 10 at 6:00pm at the WVDEP headquarters in Charleston.