Tag: Fair Courts
12 posts found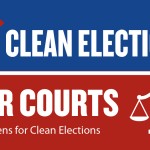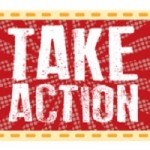 Action Alert
Eve Marcum-Atkinson
February 18, 2021
ACTION ALERTS: From Week 2 of the 2021 WV Legislative Session
Contact Your Legislators about These Bills & Resolutions! Since many important bills are moving so fast up at the legislature, we've decided to pull together a mid-week action list to help folks keep up with the dizzy pace at the capitol. We've never seen so much proposed legislation referenced to only one committee (which is usually a signal that leadership wants it 'greased'). Take a look below and take action on those issues that call out for it. Please contact your Legislators Right Away. Let your voices be heard. Visit www.wvlegislature.gov to find who represents YOU in the WV House and Senate, and how to contact them.

More
Issues: Budget priorities, Collective Bargaining Rights, Consumer Protection, Covid-19, DEP, Education, Fair Courts, Fair taxation, Health Care, Healthcare, Inequality, Pollution, Taxes, Voting Rights, Water, Workers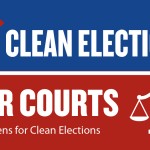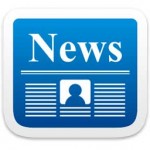 Citizen Action Group Blog
CAG
January 29, 2021
40 WV Groups sign onto letter concerning public access at legislature
When the 2021 Legislative Session begins on February 10, the undersigned organizations encourage legislative leaders to take all necessary steps to assure an open and transparent session that allows for meaningful access to and input from all interested members of the public. Every West Virginian has a vested interest in ensuring that the legislative process is open to the public. Our organizations, representing thousands of West Virginians across this great state, are joining together to ask that you hold an Open Session.

More
Issues: Covid-19, Fair Courts, Fair Representation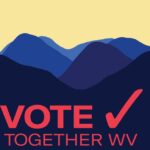 Action Alert
May 12, 2020
Let's #VoteTogetherWV to give this primary the best turnout ever!
Want to make friends, win prizes, and connect with your neighbors about voting safely in the era of COVID-19? Join us for phone banking and helping your neighbors vote! With all of the changes due to the coronavirus pandemic, WV Citizen Action is joining together with our partners and allies to get information to voters about important dates and how they can vote absentee. The Vote Together WV coalition is hosting two phone bank shifts per week, where volunteers can support and encourage each other, win prizes, while making phone calls safely from home. Sign up here!

More
Issues: Elections, Fair Courts, Voting, Voting Rights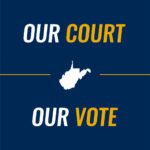 Action Alert
Julie Archer
April 28, 2020
Our Court, Our Vote – Judges Are on the Ballot: Know Your Judicial Candidates
West Virginia voters will elect three justices to the West Virginia Supreme Court in the upcoming primary election.  WV Citizens for Clean Elections is excited to launch a new website, wvcourtelections.org, to help voters learn more about these elections and the judicial candidates. Our rights as voters, workers, parents, and community members depend on the decisions of our elected judges. It is imperative that we are better informed about our courts and the judicial candidates so that we can use our right to vote effectively.

More
Issues: Education, Elections, Fair Courts, Voting, Voting Rights, Workers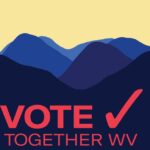 Action Alert
April 24, 2020
COVID-19 and Voting: Help Your Neighbors Vote!
The West Virginia Primary Election is coming up fast on June 9, and it's going to take ALL OF US to help people vote in the era of COVID-19! We're looking for volunteers to make phone calls from their homes from April 30 until June 9. We'll provide virtual trainings, scripts, phone numbers, staff who are on call to answer questions, and all the info you need to get started. Join us for the Vote Together WV phone bank launch and training, Thursday, April 30, 5-8:30PM. Sign up here.

More
Issues: Democracy, Elections, Fair Courts, Voting, Voting Rights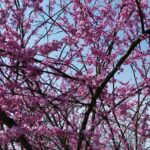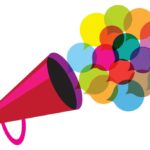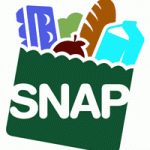 Action Alert
September 17, 2019
Easy Actions to Prevent SNAP Cuts, Protect Access to Justice
Click here for easy actions you can take to prevent cuts to SNAP benefits for 3 million people, and to protect access to justice for West Virginia consumers and workers. After you take action, keep reading for details on how you can participate in the People's Presidential Forum on Saturday, September 21. 

More
Issues: Civil Justice, Elections, Fair Courts, Inequality, Kids and families, Poverty, SNAP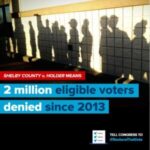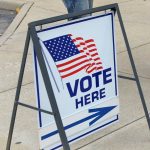 Action Alert
October 30, 2018
Make a Plan to Vote & Vote Early
Early voting is underway now through Saturday, November 3. It's important to make sure you're ready to vote. This means making sure you have your ID, informing yourself about the issues and candidates, and last but not least, getting yourself to the polls. Use our election app to make a plan to vote and vote early. Can't vote early? Election Day is Tuesday, November 6.

More
Issues: Budget priorities, Elections, Fair Courts, Healthcare, Voting