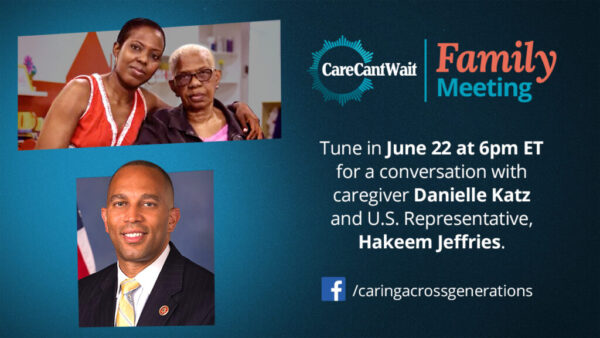 Join us for tonight's Care Can't Wait Family Meeting with Chairman Hakeem Jeffries when he sits down for an in-person chat with Danieel Katz and her Mother.
Danielle has played by the rules, worked hard and steps-up for her family, yet she's struggling to see a future as a preschool operator and full time family caregiver to her mother.
Their convo is inspiring and all too real about what it has taken to get this far and how families like Danielle's survive. This Family Meeting is a critical example of why #CareCantWait.