–
Join organizations and individuals committed to moving West Virginia forward at the 2020 All Kinds Are Welcome Here Civil Liberties Lobby Day!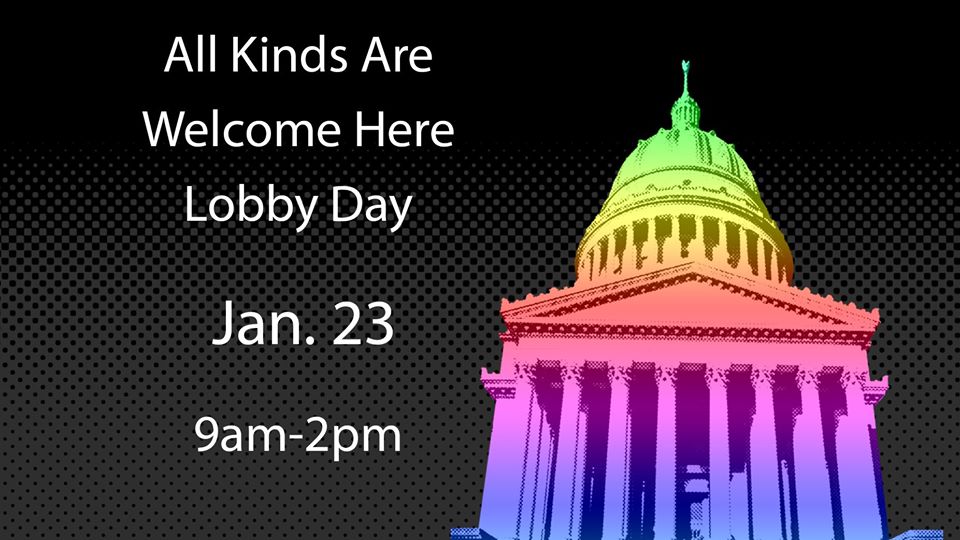 We'll be partnering with incredible folks from all over the state again for the fourth annual event! We'll have an advocacy training webinar prior to Lobby Day to make sure you are comfortable talking with your elected officials about issues that matter to you.
Make sure you join us at 9am on January 23rd, outside of the Senate Chamber to learn more about the organizations hosting this year's Lobby Day. At 10:15, we'll be hosting a Press Conference and we'll then be viewing a floor session from the House and Senate Galleries at 11am. Following floor session, you'll have the opportunity to speak with your legislators during scheduled constituent meetings until 2pm, then join us in the evening for Beer not Bigotry at The Red Carpet.
Come stand with us in solidarity to show the West Virginia Legislature that West Virginia should be a place that welcomes and respects ALL people!
Stay tuned for more details, and get registered now: https://secure.everyaction.com/Rs6XFGDVbUaI61YqYwsbuQ2
Partners:
ACLU of West Virginia, Planned Parenthood Votes South Atlantic, Fairness West Virginia, WV FREE, Call to Action for Racial Equality: CARE Coalition, Rainbow Pride of West Virginia, Inc., West Virginia Citizen Action Group, and West Virginia Coalition Against Domestic Violence