–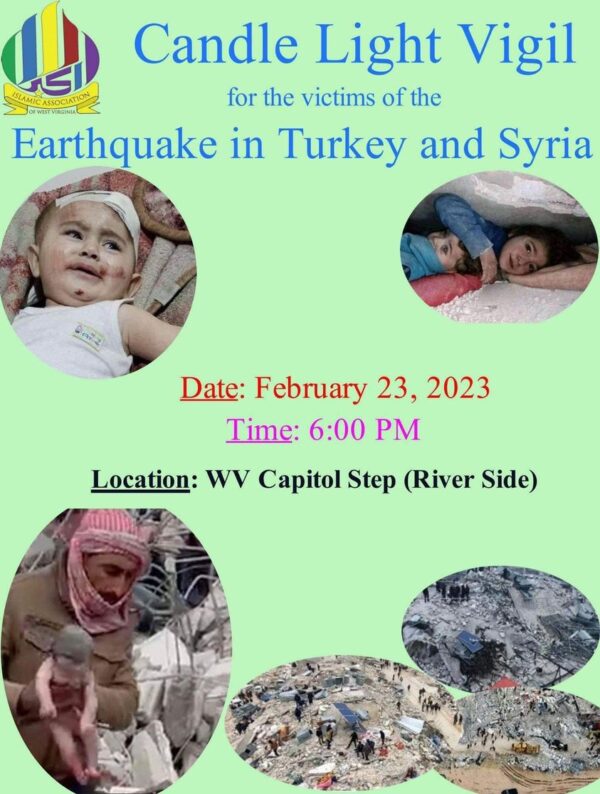 Organized by Ibtesam Barazi and the Islamic Association of West Virginia. 
From Rev. Darick Biondi:
This Thursday Feb. 23 at 6pm there will be a vigil for the victims of the catastrophic earthquake in Turkey and Syria.
With the death toll has already climbed past 41,000 and is likely to continue to climb. To put things in perspective, Charleston, WV has right around 48,000 people.
Please join us this Thursday, and please give generously to organizations that are on the ground.
Personally, I know and trust both the United Methodist Committee on Relief as well as
Lutheran World Relief – both of these organizations send 100% of giving to those in need (organizational overhead is funded by our weekly church offerings).