–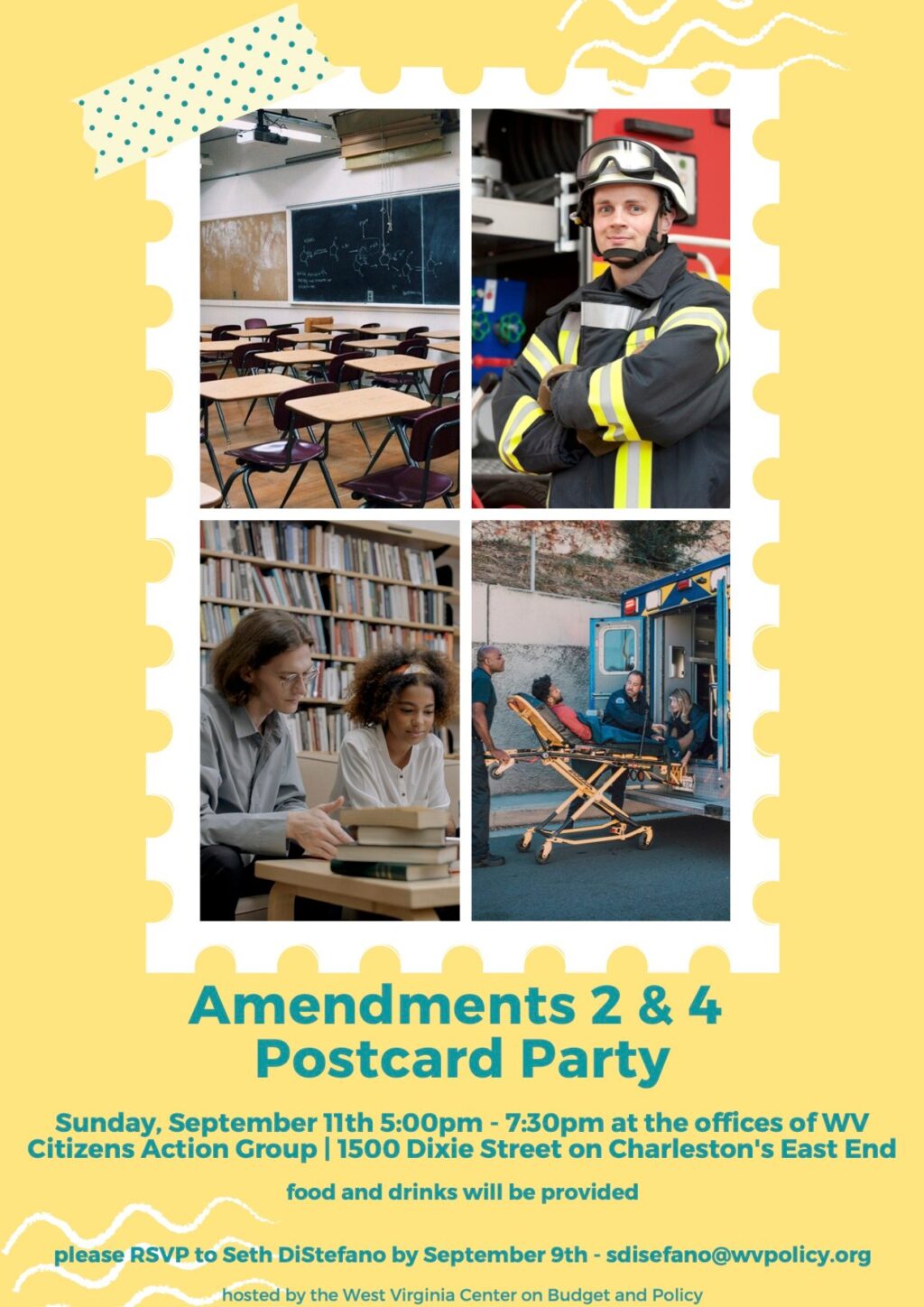 Kanawha County friends, let's gather at the offices of WV Citizen Action Group (1500 Dixie Street) from 5-730pm on Sunday, September 11th to stand up for local control, our public schools, and the public services we all rely on.
Amendments 2 and 4 are a blatant power grab that would see local decision making exported to the state legislature. Everything from critical funding for our schools, local libraries, public safety, and keeping politics out of our kids' classrooms is at stake.
Make your voice heard, and enjoy the company of our Charleston community while you're at it.
Food and refreshments will be provided.
Please reach out to Seth DiStefano at sdistefano@wvpolicy.org with any questions!