–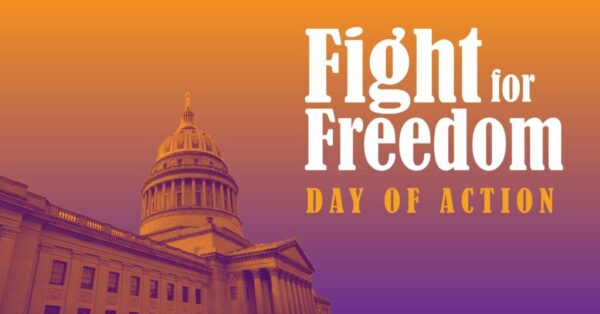 The 2022 legislative session is just around the corner, and we're expecting an unprecedented number of attacks against reproductive rights and LGBTQ rights. Our freedom to make our own medical decisions and to live free from discrimination is on the chopping block.
Now, more than ever, we need to stand together as a community to push back against these attacks!
That's why organizations across the state are joining forces for the Fight for Freedom Day of Action to defend our reproductive rights and LGBTQ equality! Join us on Jan. 21 for a full-day of virtual activities and stand up for your freedom.