–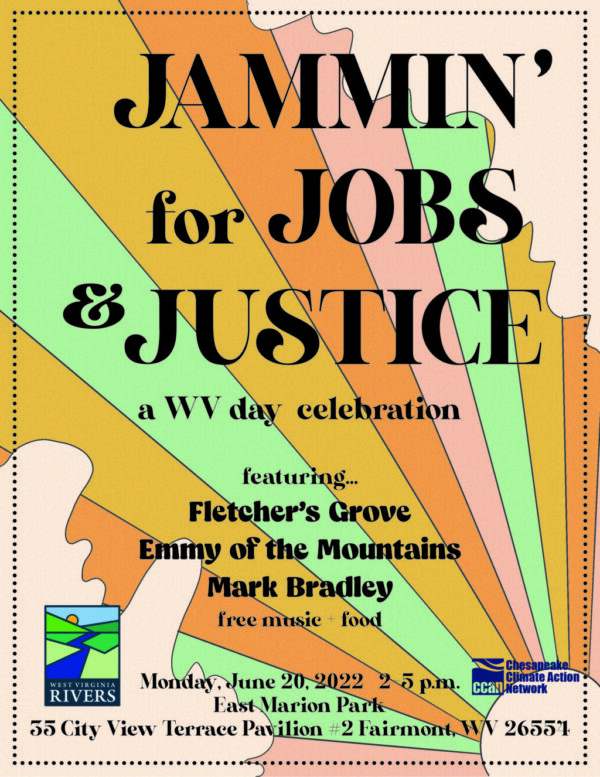 This West Virginia Day, come hear Fletcher's Grove and other artists play at East Marion Park in Fairmont!
This free event will bring joy to the people through music, art, culture, and story-telling in Fairmont, WV, while bringing to light how federal investments will benefit West Virginians including improved access to clean water, more reliable electricity, lower energy bills, remediation of contamination, and better storm-water management.
Come enjoy free music and food to celebrate West Virginia, together!!
Click here for details and to RSVP: https://actionnetwork.org/events/jamn-for-jobs-and-justice?source=email&