On Monday, all across WV, fellow West Virginians will be gathering together to lend a hand in their communities. 
The Mutual Aid WV facebook page is co-managed by volunteers and groups from across the state, each looking to make a difference, knowing that when we work together, we can have a big impact.
Minden, WV has been without clean drinking water for decades. On Monday, 7 pallets of bottled water will be distributed to members of the community. In Huntington, they are hosting a fundraiser for the A.D. Lewis Community Center to help their efforts in fighting food insecurity in their community. In Beckley, WV, they will be handing out hot meals and offering a needle exchange. And there's so much more.
Here is a list of all the locations, and their respective Mobilize links, so you can click and join in.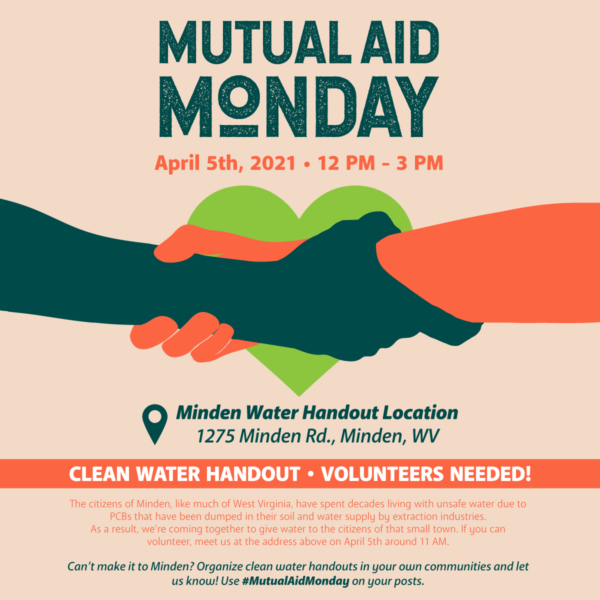 Mutual Aid Monday is part of THRIVE 10 Days of Action, in partnership with the WV New Jobs Coalition. For more information about the THRIVE Agenda and the WV New Jobs Coalition, visit www.newjobswv.org.