–
Join author Les Leopold, executive director of the Labor Institute, for a discussion of his most recent book "Runaway Inequality":
What has made our economy less fair and left most of us less secure?
How does the US really compare with other developed countries?
What does economic inequality have to do with other critical issues, including education, criminal justice, racism, climate change, foreign trade and war?
What concrete steps can we take to begin building a fair and just society?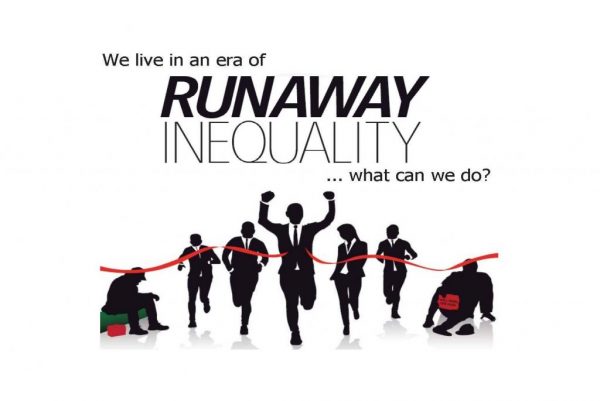 What: "Runaway Inequality" book talk with author Les Leopold
When: Monday, May 20th, 6pm
Where: Taylor Books (226 Capitol St, Charleston)
Cosponsored by: Rise Up WV, WV Center on Budget and Policy, WV Working Families Party, Communications Workers of America, WV Healthy Kids and Families Coalition, WV Citizen Action Group, American Friends Service Committee