–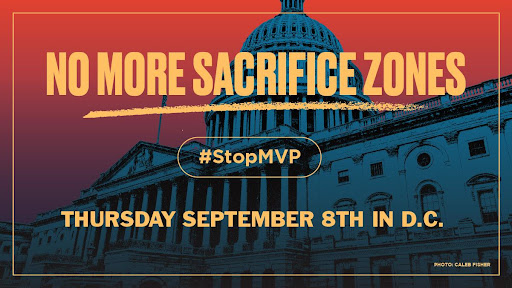 Thousands of people are traveling to DC to rally against a destructive proposal to decimate environmental protections for at-risk communities and attempt to green-light the Mountain Valley Pipeline.
The "No Sacrifice Zones: Appalachian Resistance Comes to D.C.," will convene near the U.S. Capitol from 5:00 to 7:00 p.m. on Thursday, Sept. 8.
Not all of us can go to DC though — that's why folks who can't attend are joining together to take action virtually.
Please join us on Thursday, September 8th at Noon ET for a half-hour webinar to learn more about this dangerous, back-door deal that's being rushed through Congress, the communities at risk, and what you can do to stop it.
Then we'll take action virtually together — by calling our Congress members. We'll have an easy-to-follow tool and walk you through all the steps.