–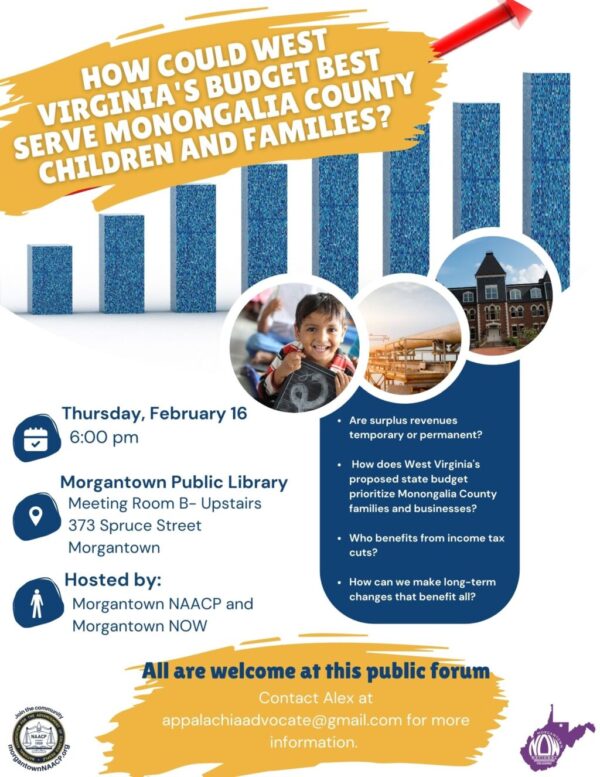 After years of flat budgets and major proposed tax cuts, how is the WV state budget serving our state's children and families?
We will talk about what the budget tells us about the state's priorities, whether the 'surpluses' are real, and learn about your priorities for the ongoing state legislative session.
This event will be held in Meeting Room B Upstairs at the Morgantown Public Library on Spruce Street.
Hosted by the WV Center on Budget and Policy, Morgantown-Kingwood NAACP and Morgantown NOW