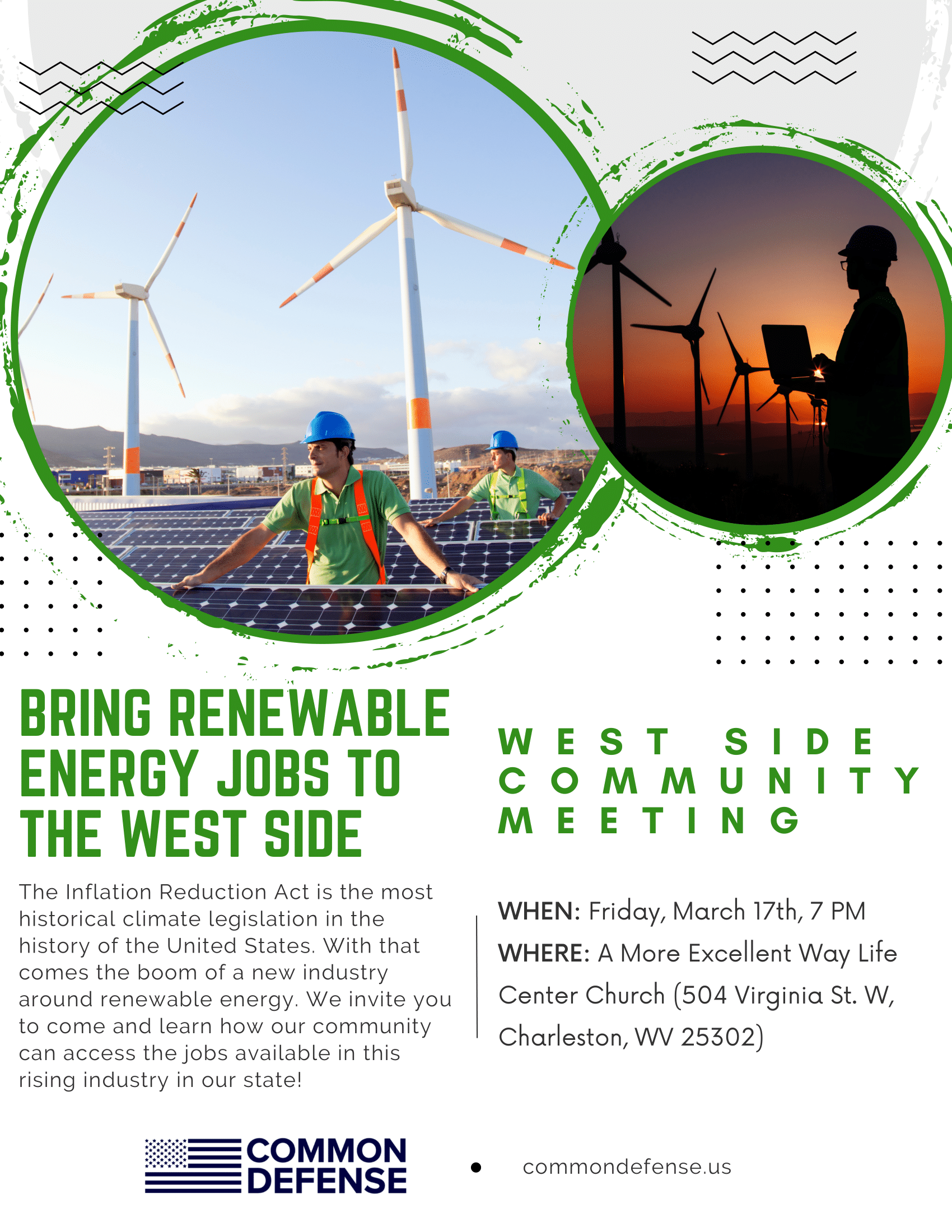 The Inflation Reduction Act (IRA) is the most historic climate legislation in the history of the United States. The passage of the bill last August will bring a boom to the clean energy industry by investing hundreds of billions of dollars in federal grants and tax incentives for clean energy projects. These investments will lead to one million new jobs per year, but it's not certain where – and for who – these jobs will be created.
For far too long, working-class communities of color have been left out of the conversation of workforce development in new and emerging industries.  As veterans, we understand the feeling of not being able to have access to the resources and information that would allow us to be able to work a good paying job. We all want jobs to help make ends meet but also lift us out of poverty and put us on the road to financial freedom.
Join Common Defense this Friday at 7 PM for a discussion on how the West Side can benefit from these new investments, and what we can do to create more opportunities to put people back to work and help people get into higher paying jobs. 
WHAT: Bring Renewable Energy Jobs to the West Side Community Meeting
WHEN: This Friday, March 17th, 2023 @ 7:00 pm 
WHERE: A More Excellent Way Life Center Church, 504 Virginia St W, Charleston, WV 25302 
If your organization would like to support and participate in this community meeting or have any questions, please contact Lakiesha Lloyd at lakiesha@commondefense.us or call 304-641-1881.
If you or a representative from your organization would like to speak about the importance of workforce development for the community, or share information about clean energy jobs and training opportunities, please contact Lakisha at the contact information above as well.