West Virginia is KILLING IT, y'all!
There are multiple rallies happening in our state this week that will all focus on urging Senator Capito to protect our healthcare and vote NO on the dangerous Graham-Cassidy bill that will devastate West Virginians.
If you are in the area and are able, please stop by one of these rallies and show Senator Capito that West Virginians reject this bill and she should too. If you can't make it in person, join us as we call Senator Capito's office daily to tell her to stand with WV and vote NO! (202)-224-6472, (304) 346-5372
Also: Today, follow us on social media as we travel with WV Constituents to DC to meet with Senator Capito and make our voices heard on Capitol Hill! Follow along at: http://www.facebook.com/wvcag/ and http://www.twitter.com/wvcag/
---
Monday: Kill the Bill, Don't Kill Us, Capito! Rally and Die-In in a Success Parkersburg!
Our friends at Wood County Indivisible kicked it off this week with a visually stark "Die-in" on Monday in Parkersburg! From the Parkersburg News Sentinel:

The Rev. Janice Hill thought when the last attempt to repeal – the skinny repeal – died in July, it would be the last time. "Yet here we are again," she said from the stage at Bicentennial Park
---
Tuesday: Put a Human Face on Trumpcare's Injustice in Morgantown
The Cassidy-Graham bill may be dead, but that doesn't mean the work is done. So, tomorrow, we are asking Capito to put partisan politics aside and to fix the ACA. Come with pictures, representing the constituents counting on her to come up with REAL solutions.
When & Where: 12:00PM-12:45pm, 48 Donley St, Morgantown, WV 26501

RSVP on Facebook: https://www.facebook.com/events/123756458281441/
---
Tuesday: Save Our Healthcare Rally in Huntington
We will rally on the sidewalk in front of the hospital in support of the patients and workers at the hospital and elsewhere who may be in danger of losing out on funding, insurance coverage, and ultimately access to healthcare if the Graham-Cassidy bill is passed in the senate. We need to stand and fight for the right have access to healthcare for all Americans.
When & Where: 4:30PM-6:30PM at Cabell Huntington Hospital (1340 Hal Greer Blvd, Huntington, West Virginia 25701)
RSVP on Facebook: https://www.facebook.com/events/1511118925643225/
---
Wednesday: Kill the Zombie Bill: Zombie Walk and Rally to Save Healthcare in Martinsburg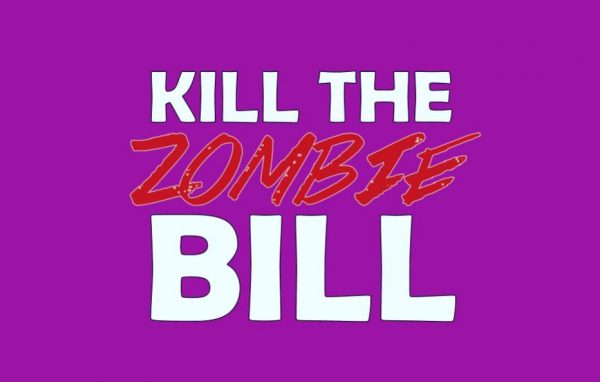 Berkeley Springs High School Young Democrats is sponsoring a zombie walk and rally to tell Senator Capito to vote NO on the latest attempt to repeal the Affordable Care Act. The event will start at 5:45pm at Fresenius Medical Care, where we will be "zombified" using make-up. We will march 1.1 miles from there to Senator Capito's office.
Admission is free and all who want to #SaveOurCare are welcome!
When & Where: 5:45PM-7:15, Fresenius Kidney Care Eastern Panhandle 931 Foxcroft Ave, Martinsburg, West Virginia 25401
RSVP on FB: https://www.facebook.com/events/1910063282652847/
---
Can't make it to a rally? Call Senator Capito at 202-224-6472. Uncomfortable making calls? No one is answering the phones during evening hours, so leave a message! Call right now and every day until the vote!
Sample Script:
"Hello, my name is ____. I am from ____, WV and my zip code is ____. I am calling to urge Senator Capito to stand with West Virginians and vote NO on the Graham-Cassidy legislation."