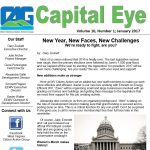 Capital Eye: Summer 2017 Edition
We leapt straight from the tough legislative session, including an extended budget battle, into several other state and national fights. Our crew rarely misses a beat in their efforts to bring justice and sanity to public policy. Keep reading for a post-legislative session overview.
Tagged: Budget priorities, Energy efficiency, Event, Fair taxation, HCAN, Healthcare, Inequality, Medicare, Poverty, SNAP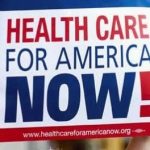 Health Care Repeal Roller Coaster Rolls On
On January 1st it seemed inevitable that we would see the ACA repealed within months, if not weeks. Today, the public has little to no appetite for another attempt at repeal, and the Congress knows it. Health care as a right has entered the discussion, and grassroots groups around the country are growing in size and influence. We should be proud of what we've been able to accomplish, for it's only the beginning of what is possible.
Tagged: Budget priorities, Healthcare, Kids and families, Medicare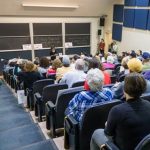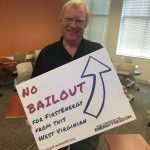 Coalition Opposes FirstEnergy's Bad Deal for WV
WVCAG's Energy Efficient West Virginia (EEWV) project has helped launch a coalition called West Virginians For Energy Freedom (WV4EF) to oppose FirstEnergy's plan to transfer the obsolete Pleasants Power Plant to Mon Power and Potomac Edison. West Virginians don't want to bail out FirstEnergy Corp. and its shareholders, and we shouldn't have to!
Tagged: Energy, Energy efficiency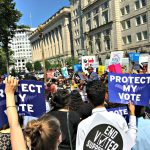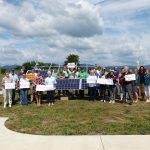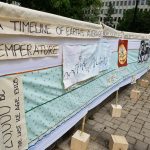 Climate March Beats the Heat
The last Saturday in April was a scorcher with temperatures in the 90's, as we gathered in Charleston for a 'sister' march to the People's Climate March. Despite the heat, we nearly 400 folks from around the state assembled and marched to a rally at the state Capitol in solidarity with the national march in DC.
Tagged: Energy, Sustainability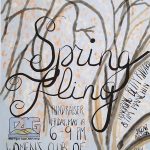 Power to the People
Our annual fundraiser and awards dinner, the Spring Fling, was a huge success!  Thank you to all of our sponsors, silent auction contributors, those who attended and those who supported from afar. Citizen Action is only as powerful as the people and together we can make the necessary changes to live in a world that works for all of us!
Tagged: Budget priorities, Clean elections, Fair taxation, Healthcare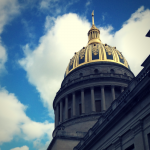 Budget Battle Over (For Now)
West Virginia dodged the bullet at the last possible moment. However, this is not a budget to celebrate. It cuts higher education and Medicaid and doesn't raise enough new revenue to keep this annual fight over cuts v. revenue from playing out again next year and into the future.
Tagged: Budget priorities, Fair taxation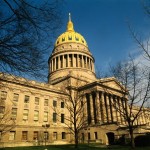 Attacks on Democracy Halted
A number of bills were introduced during the 2017 session that would have negatively affected our electoral process. With your help we were able to halt these attacks on democracy.
Tagged:
Clean elections