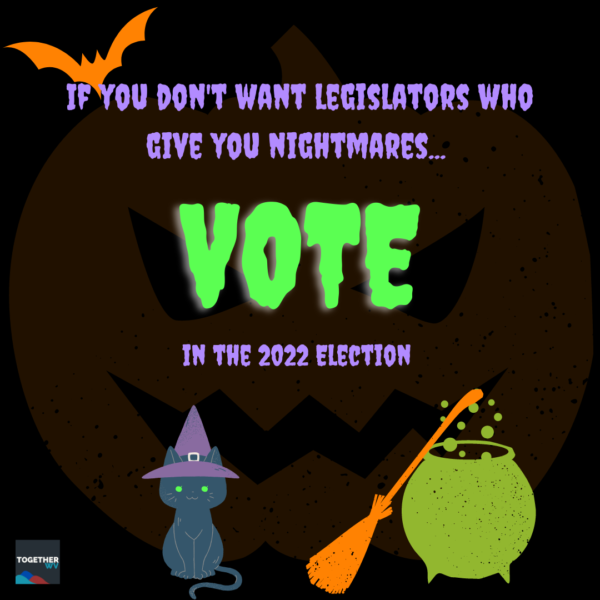 Don't ghost the election. Make a plan to vote and bring your boo! 
Apply for Absentee Ballot
Unlike 2020, you need an excuse to vote absentee in this election. If you are homebound or disabled you qualify to vote absentee. You can review eligibility requirements and download an absentee ballot application

here

. 

Don't have a printer?

Contact your county clerk

to have an application sent to you.

Hurry!

The deadline to request an absentee ballot is Wednesday, November 2.
Vote Early In Person
Make a plan to vote on Election Day.
Election Day is Tuesday, November 8. Polls are open 6:30 am to 7:30 pm.

Before you go:

Find out what's on your ballot. An interactive sample ballot tool is available at

GoVoteWV.com

. 

Due to last year's redistricting, your polling place may have changed. The Secretary of State has

an interactive map

for voters to find their voting districts and precinct information. You can also find your polling place

here

OR by

contacting your county clerk

. 

Everyone must show some form of ID when they go to the polls. For a list of acceptable forms of non-photo and photo ID, visit

GoVoteWV.com

OR 

contact your county clerk

. 
Remember, in addition to the congressional, legislative, county and local elected offices that will appear on the ballot this election, voters must also consider four separate amendments to the state's constitution. Click here to learn what's at stake with these proposed changes to the West Virginia Constitution. 
For more voting information and a complete list of what candidates are on the ballot in each county, check out this handy Voter Guide from Mountain State Spotlight. They also have an explainer on Amendments 1,2, and 4.
WV voters who encounter problems at the polls or who might have questions about the voting process can call the ACLU of WV's Election Protection Hotline at (304) 355-5012. Click here to download their "Know Your Rights" guide for voters. 
---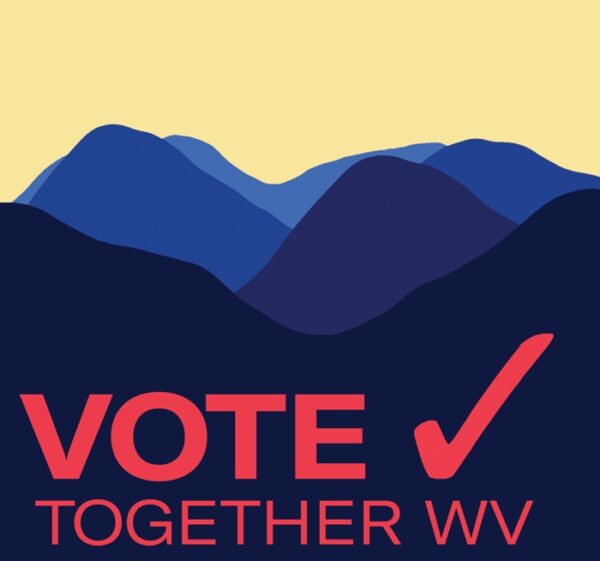 Together WV Get Out the Vote Phone & Text Banking
Join us and our partners in the WV Civic Engagement table to call and text fellow West Virginians to get out and vote in the 2022 election. 
Register Here: https://forms.monday.com/forms/9f55563523a5020c0cf7c782f1418e15?r=use1 
Phone and text banking shifts are available Tuesday, November 1 through Election Day (Tuesday, November 8). Click here for a complete list of dates and times we'll be calling and texting, and sign up to join us.
After registering, you will be sent a link to join a Zoom room during your shift for orientation, messaging help, and tech support. You will also receive links to training videos for the software you will be using, as well as the script for your shift. Your personal number isn't used (one with a 304 area code is created) and it's all generated and managed through your computer. Please take some time to familiarize yourself with these resources BEFORE your shift begins.
---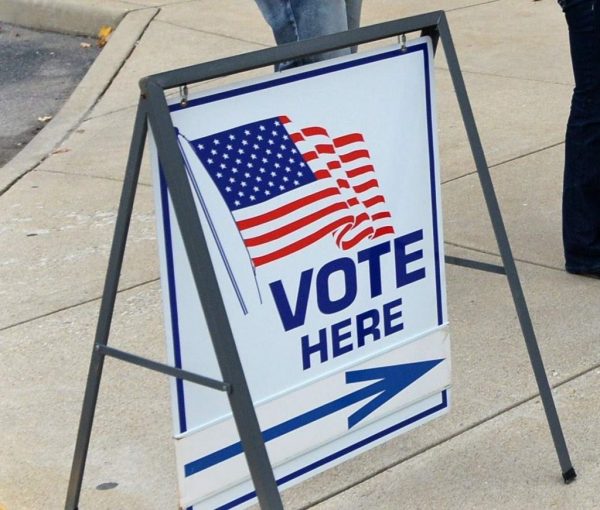 Important Election Dates and Deadlines*
October 26 – November 5, 2022 – Early Voting at the county courthouse, an annex or a designated community voting location during normal business hours and 9 am to 5 pm on the last 2 Saturdays before the General Election.
November 1 – Noon, November 8, 2022 – Requests for Emergency Absentee Ballot under the following circumstances:
Voter in the hospital on Election Day

Replacement poll worker appointed after the period for Early Voting

Voter in licensed health care facilities within an adjacent county or within 35 miles of the county seat (county policy required)

Voter in nursing home within the county if he or she has resided there for a period of less than 30 days (county policy required)

Voter becomes confined, on or after the seventh day
November 2, 2022 – Deadline for Absentee Ballot Applications – Absentee ballot applications received after November 2, even if postmarked, cannot be accepted by law. 
November 7, 2022 – Deadline for Hand-Deliver Absentee Ballot to the Clerk's Office
November 8, 2022 – ELECTION DAY
November 8, 2022 – Absentee Ballots Received Electronically From Eligible Voters Accepted – Absentee ballots submitted electronically by eligible military and overseas voters and eligible voters with physical disabilities are accepted by close of polls.
November 9, 2022– Absentee Ballots mailed but without a Postmark Accepted
November 14 – Absentee Ballots Postmarked by Election Day Accepted
*Source: GoVoteWV.com