From Lida Shepherd, American Friends Service Committee WV Economic Justice Project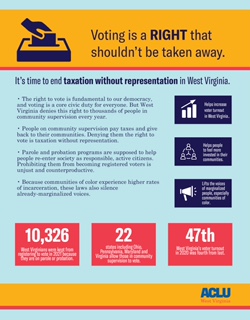 We hope to see you tomorrow (2.22.22) at 9 am when we kick off Smart Justice Advocacy Day at the WV State Capitol (Little Rotunda East).
We are thrilled that Autumn McCraw and Kenny Matthews will be our hosts with the most, and that we will hear from movement leaders Crystal Allen, Dr. Jeri Kirby, Deborah Ujevich, Tawni Staats, Brian Akers, and more. (You can also tune into the 9 am rally online via the Facebook event page.)
What's also exciting is that Tuesday SB 488 the voting rights restoration bill will be on 3rd reading in the Senate (i.e. up for a vote) so we can be in the gallery to watch!
We have had successes so far this session moving bills from our Smart Justice policy platform, however this legislature continues to prioritize bills like HB 2257 and SB 536 which extend supervision and enhance penalties for people convicted of drug related crimes. So let's show up BIG!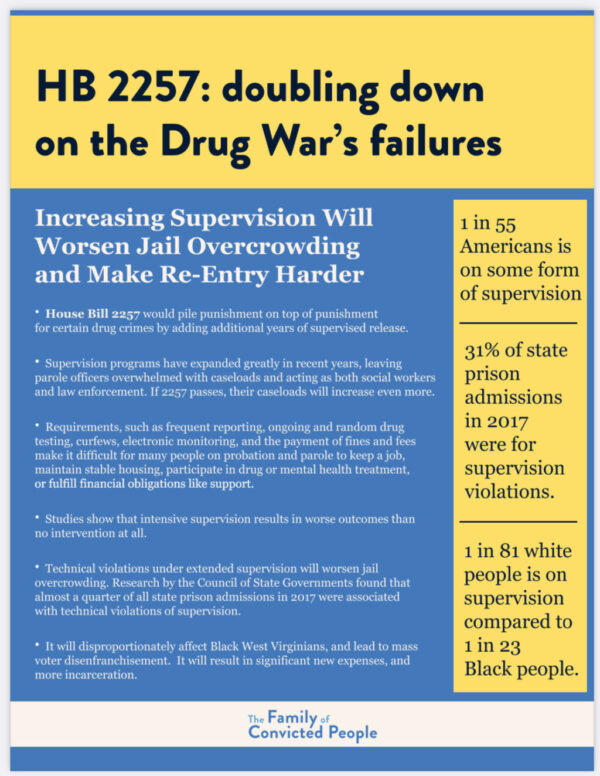 Since there will be lunch please let us know if you plan to come by registering here.   
Tuesday schedule of events:
9 am – Rally in Little Rotunda East (outside Attorney General's office)

10 am – 

Postcard delivery

to legislators 

11 am –  Attendance at House and Senate floor sessions

12 pm –  Lunch in Little Rotunda East
ALSO:  The WV Family of Convicted People is hosting a Rockin' Recovery Reentry Dinner + Dance, this evening Monday Feb 21st at 6pm at the Charleston Moose Lodge. For more information or lodging assistance, please contact Crystal Allen at 304-356-9851.
See you soon!