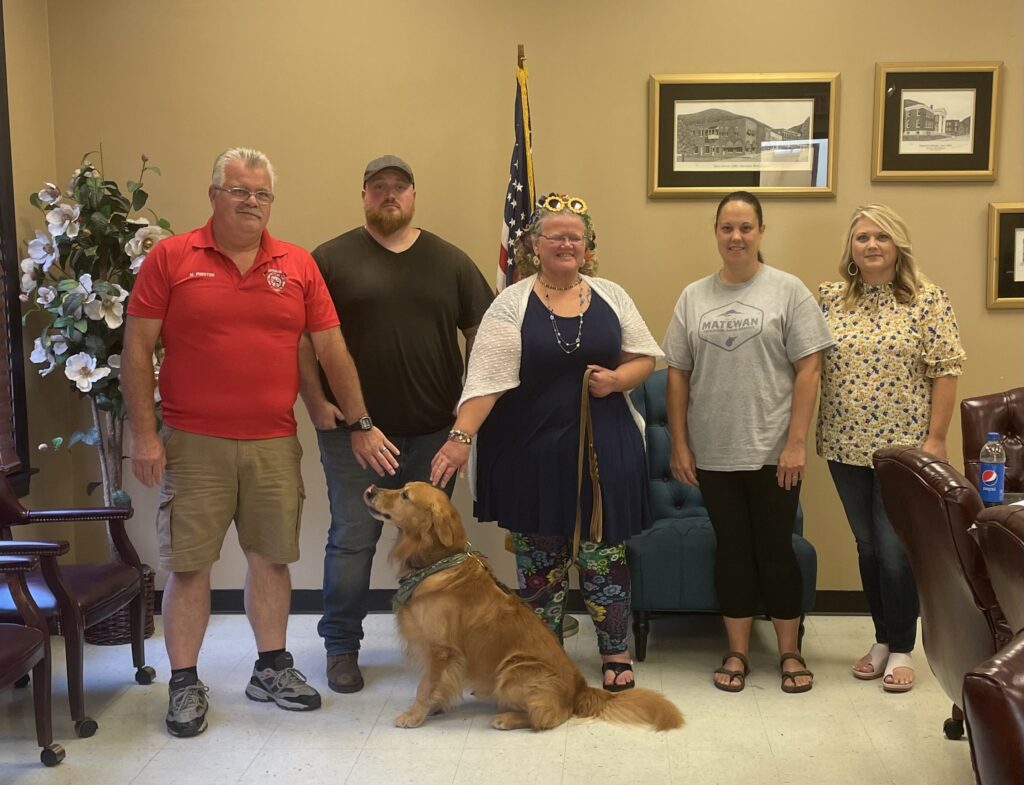 By Zach Shrewsbury, WV New Jobs Coalition Fellow
In an inspiring effort to foster economic growth and environmental sustainability, Brandi Reece and I, two of the team behind the West Virginia New Jobs Coalition, have embarked on a journey across Southern West Virginia. Our mission? To promote the Inflation Reduction Act (IRA) and provide invaluable assistance to towns in securing crucial federal funds for transformative projects. 
Since the inception of this initiative, we have covered an impressive 42  towns, leaving a trail of optimism and opportunity in our wake. Among the  communities showing particular interest in the IRA are Ronceverte, Pineville, Bluefield, Matewan, Danville, Fayetteville, and Mullens. These towns share a common vision of  progress, seeking to implement a range of eco-conscious measures. 
The aspirations of these forward-thinking communities encompass a diverse array of  projects. They envision the integration of solar panels to harness clean energy, the  creation of water gardens in public parks to promote biodiversity, and the installation of  eco-friendly sidewalks and roads to reduce environmental impact. Moreover, they are  keen on implementing solar lighting systems to enhance safety and energy efficiency,  as well as weatherizing buildings to optimize energy consumption and reduce costs. 
Crucially, Brand and I are not only advocates, but also hands-on facilitators. We offer our expertise to navigate the intricate process of researching and writing grants, a pivotal step in securing the federal funds needed to turn these visions into reality. Our dedication to the cause is palpable, and our support is readily available to any  town that shares their vision for progress and sustainability. 
Whether your town is on the list of those already visited or not, we stand ready to assist. Our commitment to empowering communities is unwavering, and we are more than willing to bring our expertise and resources to any town that seeks to embrace sustainable initiatives. 
The West Virginia New Jobs Coalition's efforts come at a crucial time, when  communities are recognizing the pressing need for sustainable development. By  leveraging federal funds and implementing innovative, eco-conscious projects, these  towns are not only paving the way for a clean energy future but also creating valuable  jobs and revitalizing their local economies. 
Our tireless dedication to this cause exemplifies the  power of grassroots initiatives to drive positive change. Our work serves as an inspiration for towns across Southern West Virginia, showing that with vision, determination, and strategic collaboration, we can build a more sustainable and  prosperous future for all. To invite us to your town or to learn more about these initiatives, don't hesitate to reach out – together, we can turn visions into reality.