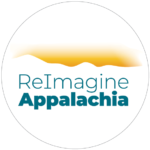 FOR IMMEDIATE RELEASE
Contact: Jodi Hirsh, jodi@sequalconsulting.com, (412) 326-9832
STUNNING NEW REPORTS DETAIL HOW REPAIRING THE DAMAGE CREATED BY ABANDONED WELLS, MINES COULD BRING 30,000 JOBS TO APPALACHIA
—
New reports from the Ohio River Valley Institute and ReImagine Appalachia reveal huge economic opportunities for Appalachian communities

JOHNSTOWN, PA — This morning, the Ohio River Valley Institute and ReImagine Appalachia released a striking set of new reports detailing how Appalachian communities can create more than 30,000 new jobs by reclaiming and remediating abandoned coal mines and oil and gas wells. 
Across the United States, millions of oil and gas wells are no longer in production, but have no party legally or financially responsible for plugging them. These "orphaned" or abandoned wells pose serious risks to public safety and our environment, leaking oil and gas into our water and soil and releasing climate-warming methane into the atmosphere. An estimated 538,000 abandoned wells remain in the Ohio River Valley, and plugging them could cost upwards of $34 billion. 
Says Senior Researcher at the Ohio River Valley Institute Ted Boettner: "Over the last five years, the states comprising the mid and upper Ohio River Valley have lost nearly 13,000 upstream oil and gas jobs. Plugging and restoring orphaned and abandoned wells in the Ohio River Valley could create 15,000 jobs in our region." 
An additional 17,000 jobs could also be created with a $13 billion appropriation to clean up abandoned mine lands. For more than 200 years, the coal industry has extracted billions of tons of coal in the U.S., damaging thousands of acres of land and leaving it unreclaimed. The thousands of sites that remain unreclaimed threaten death or injury to local residents, deter local development, harm local ecosystems and downstream residents, and fuel the climate crisis by leaking methane into the atmosphere.
An estimated $26.3 billion in abandoned mine lands remain across the U.S., a cost significantly higher than the government's current $11 billion cost estimate for clean up. Appalachian states account for 84.2% of unreclaimed costs, and approximately 565,508 total acres of abandoned mine lands are located in Appalachia. 
"Poverty has persisted for decades in many Appalachian counties with mining damage, disproportionately impacting women, people of color, and young people," said Eric Dixon, Researcher with the Ohio River Valley Institute. "To address climate change and tackle our region's persistent inequality head-on, we need to do more than just increase the scale of funding. Congress should consider creating a public reclamation jobs program within a Civilian Climate Corps (CCC), to make sure reclamation jobs are accessible to those most in need."
The release of these reports comes on the heels of President Biden's recent American Jobs Plan announcement in Pittsburgh, where he proposed a $16 billion investment in cleaning abandoned mines and wells– the most significant federal investment in abandoned mines and orphaned oil and gas wells in recent history. 
"It is very encouraging that President Biden recognizes the clear opportunity to create jobs and spur economic development created by reclamation," said Dana Kuhnline of ReImagine Appalachia. "For too long, Appalachian communities have suffered from a lack of investment and from the serious public health and economic consequences of orphaned gas wells and abandoned mines, but with this historic investment, we are optimistic that a more prosperous future lies ahead for Appalachia. Solving the climate crisis is a reemployment plan for the Ohio River Valley and an investment in our region's future. The investments we make to stem climate change will protect our communities and ensure the health of future generations to come." 
"Federal investments should require that workers be afforded the opportunity to fully support themselves and their families," said David Mallino, Legislative and Political Director with Laborers International Union of North America. "As Congress adopts innovative funding and financing mechanisms for infrastructure, tax dollars should not be allowed to drive down wages and standards of living, damaging communities and the families who live in them."
The full reports released this morning can be found at the Ohio River Valley Institute's website. 
A recording of today's press conference is linked here. 
###
ReImagine Appalachia is a broad and inclusive coalition of individuals and organizations based in Appalachia, born out of a broad recognition that the economy has not been working for most people and places in the Ohio River Valley. In response, a diverse set of economic, environmental and community leaders, and grassroots organizations, came together to find common ground and build the future we want to see—a 21st century economy that's good for workers, communities, and the environment.
The Ohio River Valley Institute is an independent, nonprofit research and communications center—a think tank—founded in 2020. We equip the region's residents and decision-makers with the policy research and practical tools they need to advance long-term solutions to some of Appalachia's most significant challenges. Our work includes in-depth research, commentary, and analysis, delivered online, by email, and in-person to policy champions, emerging leaders, and a range of community partners.