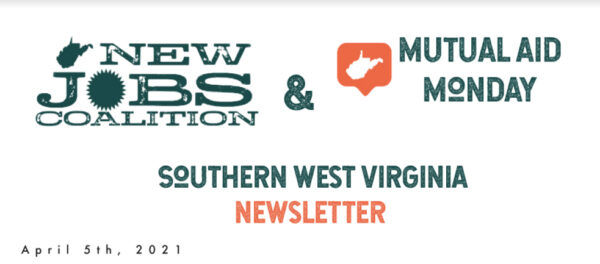 Folks all over the state of West Virginia are struggling and our elected officials have not done enough in their communities to help the hardworking folks who live in our hills and hollers. The idea of Mutual Aid Monday was crafted by the West Virginia New Jobs Coalition in order to identify communities and groups who need support. We believe that the jobs and infrastructure investments afforded to us by the THRIVE agenda would lift communities out of poverty and allow West Virginia to once again power the nation. Below you will learn more about folks in Southern West Virginia who support THRIVE and the communities facing insurmountable pressure. 
For more information, contact Ethan Schaffer, Organizing Coordinator, WV New Jobs Coalition, ethanwvcag@gmail.com. 
CLICK BELOW to read testimonials from Southern West Virginians.