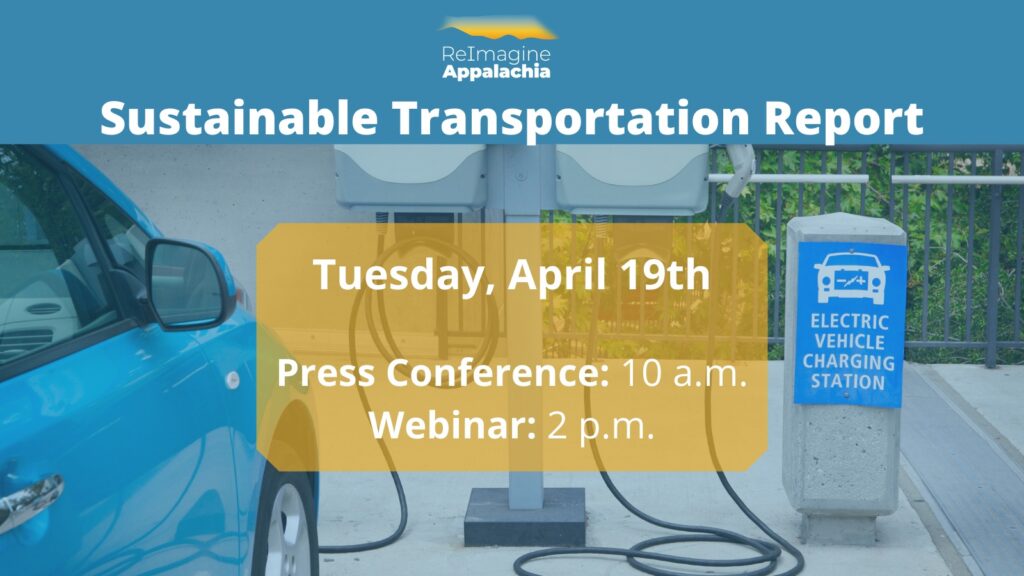 ReImagine Appalachia and Policy Matters Ohio are partnering to release a new report titled: Electrifying Transit. This report highlights the social, environmental, and economic value that a wholesale electrification of public transportation can bring to communities.
This opportunity extends across Appalachian communities with the ability to make generational investments in aging infrastructure and vehicles with the forthcoming federal funds. As part of the release, we'll be hosting two online events to learn more about this important issue.
Please join us Tuesday, April 19th for the launch of our Electrifying Transit issue paper that highlights the unique opportunities here in Appalachia that this generational infrastructure investment could bring to our region – greening buses, creating jobs, and increasing the health and wealth of our communities. At 10 am, we'll be hosting a press conference highlighting key findings, and at 2 pm, we'll host an in depth webinar on the research and recommendations.