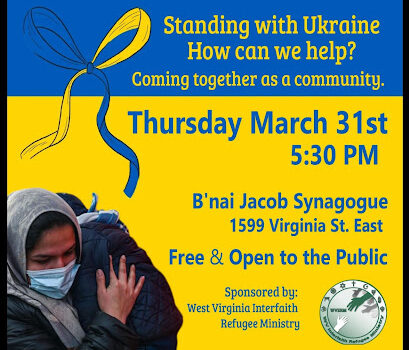 The WV Interfaith Refugee Ministry is sponsoring a Community Event in support and solidarity with Ukrainian Refugees. The discussion will include the possibility of resettling some of those refugees in our community.
When:    Thursday, March 31, 5:30pm
Where:   B'nai Jacob Synagogue, 1599 Virginia St., E., Charleston, WV 
Free and open to the public.