WV CAG
1500 Dixie Street
Charleston, WV 25311
304.346.5891


---
Our Staff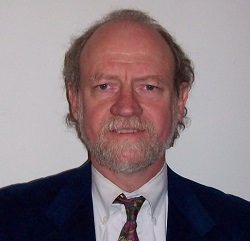 Gary Zuckett
Executive Director, garyz@wvcag.org
Gary joined WV CAG in 1995. He most recently coordinated WV CAG's participation in the successful coalition West Virginians United for Social & Economic Justice. As development director, he fostered our affiliation with the national USAction, which has led to the growth of our organization and increased the scope of our work. Gary is a co-founder and past president of West Virginia Community Shares (a United Way type agency for progressive non-profits). He is also past president of the WV Environmental Council, and served as coordinator for the WV Citizen's Health Care Reform Coalition. He is on the boards of the WV Environmental Council, Southern Appalachian Labor School and West Virginians for Affordable Health Care. Gary's published articles include "Dirty Money vs. Clean Elections" and "Why Money Doesn't Equal Free Speech." Gary has first-hand knowledge of the problems created by money in politics through an unsuccessful campaign for the WV House of Delegates in 1994 and years of lobbying efforts on behalf of the WV Environmental Council, WV CAG, AFSCME, and other organizations.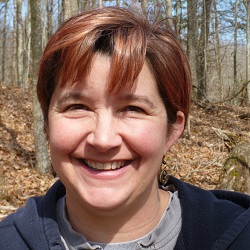 Julie Archer
Project Manager, julie@wvcag.org
Julie manages the PERC-WV databases on contributions to West Virginia political campaigns for our joint project with the Ohio Valley Environmental Coalition (OVEC) and WV CAG's sister organization, the Mountain State Education and Research Foundation (MSERF), helps produce reports based on the data, and handles requests for campaign finance information. She also lobbies for WV CAG during legislative sessions. Her other political experience includes lobbying for the Wyoming Chapter of the Sierra Club and working as an intern for the Equality State Policy Center in Wyoming. She is a former member of the WV Environmental Council board of directors. She has also served on the board and staff of WV FREE, a statewide organization that advocates for reproductive rights. She grew up near Parkersburg and attended Shepherd College and Marshall University. She lives in Lincoln County with her husband Terry and their many dogs and cats.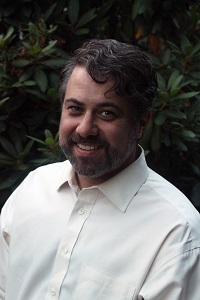 Emmett Pepper
EEWV Executive Director, emmett@eewv.org
Emmett joined as WV CAG's EEWV project as director in 2014. Emmett graduated with a degree in Political Science from Virginia Tech. He worked in the Northeast on energy and environmental policy for Citizens Campaign for the Environment from 2002-2009, before attending law school at the American University Washington College of Law, where he specialized in energy and environmental law. Upon graduation, Emmett returned to his hometown of Charleston, where he clerked for the WV Supreme Court of Appeals as a writ clerk. After connecting to WV CAG and other organizations during the 2014 water crisis in Charleston, he began as director of Energy Efficient WV in April of 2014. In addition to spending much of his time working to advance energy efficiency policy and participation, Emmett is interested and active in policies regarding consumer protections, recycling, water infrastructure, and bike-friendliness. Emmett is also very interested in multiculturalism, co-hosting an international music radio show on Charleston's WTSQ, called Beats without Borders, and serving on the board of the WV International Film Festival.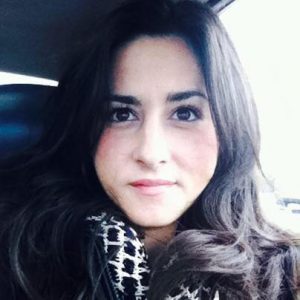 Alexandra Gallo
Development Director, alexandra@wvcag.org
Alexandra joined WV CAG as Development Director in November of 2016. Alexandra was born and raised in a suburb of Philadelphia, Pennsylvania. She holds a Bachelor of Science in Health Science from James Madison University. Alexandra has focused her career on fundraising, increasing civic engagement, and sustained community participation through issue-based advocacy. She began her career with Clean Water Action in New Jersey, where she organized to protect clean land, air, and drinking water. Since moving to West Virginia, Alexandra has worked as Campaign Staff Director for Our Vote Our Future and a Field Organizer for WV FREE. She is a proud member of the NAACP, the Tuesday Morning Group, and the Kiwanis Club; serves on the steering committee for the Our Children Our Future Campaign; and is a board member for the West Virginia Interfaith Refugee Ministry.
Valerie Woody
Outreach Coordinator, valerie@wvcag.org
Valerie joined WV CAG in March 2017 as Outreach Coordinator. Valerie is from Charleston, WV, and has family roots in the region stretching back to before the Revolutionary War. After graduating from Hurricane High School in 2003, Valerie studied at Marshall University. Having left before completing her undergraduate degree, she hopes to one day return to college and earn a degree in a science or engineering field. Valerie is also transgender, having transitioned in 2012, and is a passionate advocate for the trans community of West Virginia. Valerie is a member of: The Planetary Society, ACLU, American Atheists, Charleston Humanist Community, and Jay's Homeless Coalition. She is a tremendous fan of the sciences, particularly space exploration, and spends her free time dreaming of a future in which humanity explores the galaxy together, in peace.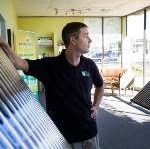 Xavier Walter
EEWV Outreach & Development Director, xavier@eewv.org
Xavier is an energy efficiency expert and entrepreneur with more than seven years experience in the home performance industry. In his career, he learned what it takes to lower utility costs, save money, and reduce our environmental impact. The company that Xavier started from the ground up grew in less than four years to over $1.6 million in retail sales. He has been involved in every aspect of energy efficiency projects from inception to completion. Working with various accredited contractors, Xavier is a certified BPI building analyst with in-depth home retrofit knowledge. Xavier has conducted energy audits, air sealing, and whole home retrofits to the Home Performance with Energy Star standard. He is also a teacher with over 1,000 hours in classroom and field sessions, bringing real-world scenarios to other people interested in a new career. In addition to his company, Xavier has worked with elected officials to promote energy efficiency jobs. Prior to switching careers, Xavier spent over 10 years in the construction finance, lending industry, and serving in the United States Navy. Xavier grew up in New Jersey, but much of his family lives in Marion County, West Virginia.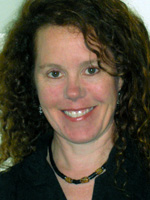 Linda Frame
Financial Manager, linda@wvcag.org
Linda started at WV CAG in 1998 as a volunteer and currently works part-time managing the organization's financial reporting and bookkeeping. Her past work at WV CAG included running its Bottle Bill campaign, editing the Capital Eye, maintaining its e-mail action alert system and on-line donation systems, and organizing the group's fundraisers. Linda is a former board member of the WV Environmental Council and is the Communications Director for the West Virginia Center on Budget and Policy. She has an M.S. in Environmental Science and Public Policy and has worked on environmental and social issues for 22 years. She lives in Charleston with her husband Mike.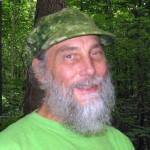 Don Alexander
Webmaster, paradox@spectrumz.com
Don has been attending to WV CAG's website since 2002. Don is a renegade physicist with electronic and computer skills who has been weaning himself from repairing electronic paraphernalia by managing websites for several non-profit organizations, including OVEC, WVEC, and SpectrumZ.