WV CAG
1500 Dixie Street
Charleston, WV 25311
304.346.5891


---
Our Staff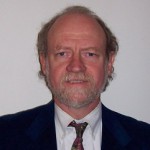 Gary Zuckett
Co-Executive Director, garyz@wvcag.org
Gary joined WV CAG in 1995. He most recently coordinated WV CAG's participation in the successful coalition West Virginians United for Social & Economic Justice. As development director, he fostered our affiliation with the national USAction, which has led to the growth of our organization and increased the scope of our work. Gary is a co-founder and past president of West Virginia Community Shares (a United Way type agency for progressive non-profits). He is also past president of the WV Environmental Council, and served as coordinator for the WV Citizen's Health Care Reform Coalition. He is on the boards of the WV Environmental Council, Southern Appalachian Labor School and West Virginians for Affordable Health Care. Gary's published articles include "Dirty Money vs. Clean Elections" and "Why Money Doesn't Equal Free Speech." Gary has first-hand knowledge of the problems created by money in politics through an unsuccessful campaign for the WV House of Delegates in 1994 and years of lobbying efforts on behalf of the WV Environmental Council, WV CAG, AFSCME, and other organizations.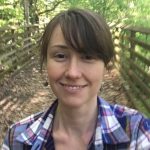 Savanna Lyons
Co-Executive Director, savanna@wvcag.org
As Co-Executive Director of WVCAG with Gary, Savanna focuses on grassroots campaigns, base building, growing leaders, and supporting local grassroots groups. A Virginian by birth and a West Virginian by choice, Savanna has worked in rural advocacy, training, and community development since moving to WV in 2006. Previously Savanna launched and directed the West Virginia Food and Farm Coalition, a statewide organization advocating for food security and sustainable development in the food and farm sector, and defended SNAP and Medicaid as the Safety Net Campaign Director for Our Children Our Future. She also helped launch the Value Chain Cluster Initiative, a $1 million support fund for food entrepreneurs in low-income counties, and direct Refresh Appalachia, a college / workforce development program in the coalfields. She serves on steering committees for the West Virginia Working Families Party, Rise Up WV, and the WV Training for Trainers project, and is a former founding board member of Call to Action for Racial Equality. Savanna holds a dual M.S. in Economics and Sustainable Agriculture from Iowa State University and a B.A. in Environmental Science and Public Policy from Harvard University.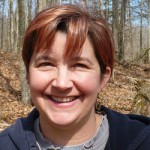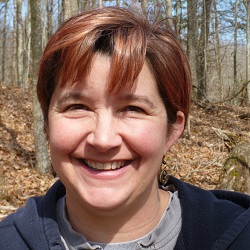 Julie Archer
Project Manager, julie@wvcag.org
Julie Archer is WV CAG's lead lobbyist on election and campaign finance reform. She also serves as coordinator of WV Citizens for Clean Elections, a statewide coalition working to increase transparency and accountability in West Virginia elections. She has been a speaker and panelist at national conferences hosted by the National Institute on Money in State Politics and Justice at Stake. She has lobbied extensively on Clean Elections for West Virginia since 2002, and helped WV Citizens for Clean Elections win passage of electioneering communications disclosure and public financing legislation. In 2005, she served on the Secretary of State's advisory committee to develop rules and regulations for independent groups that engage in electioneering. In 2016, she served on an another advisory committee to write rules for implementing Automatic Voter Registration, and, more recently, participated in a stakeholders group to help the Secretary of State develop an educational campaign about West Virginia's voter ID law. She has served as a member of the board of directors for the WV Environmental Council and WV FREE, and currently serves on the board of the League of Women Voters of WV. She grew up near Parkersburg, attended Shepherd College and Marshall University, and holds a BS in Biology. She lives in Lincoln County with her husband Terry and their many pets.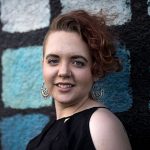 Ciera Pennington
Movement Politics Director, ciera@wvcag.org
Ciera has extensive experience in field organizing and advocacy, including voter engagement, having worked for the Democratic Party of Virginia, West Virginia Citizen Action Group, WV FREE, and the West Virginia Democratic Party — and now within the small business, Kaleidoscope Consulting, that she co-founded and serves as a consulting partner at. She served as the board president of the West Virginia Environmental Council (WVEC), and currently serves on the West Virginia Working Families Party executive committee. Her skills in strategic social media have been utilized by a long list of political candidates, PACs, and nonprofits to increase meaningful engagement, especially with younger audiences.
​
As a seasoned trainer, she's called upon by groups and universities across the state to lead trainings on topics such as citizen advocacy, progressive leadership, voter engagement, intersectionality, and even sex education. Ciera is proud to have been among the first graduates of the WV Trainers Project Fellowship- a project of Training for Change, a training and capacity building organization for activists and organizers.
At West Virginia University, Ciera grew her passion for political science, strategic social media, and women's and gender studies. She is especially interested in economic, racial, and reproductive justice, as well as youth development and empowerment. She received the WV Environmental Council's Youth Activism Award, as well as one of the first Young West Virginia: Power Building Conference's Young WV Power Award.
She shares her home in Michigan with several rambunctious pets and one very tolerant human (John). She and her partner made history as the first (and, so far, only) couple to be married live, over the radio airwaves on WTSQ 88.1FM – The Status Quo.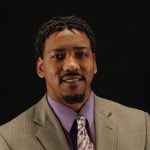 Mavery Davis
Financial Manager, maverydaviscpa@gmail.com

Mavery is a Certified Public Accountant (CPA) with deep connections to Charleston's Westside community. He is an independent accountant, runs a financial literacy boot camp for kids in the area, and has recently joined Cooperation Central Appalachia (CCA) as a project officer. CCA is a lending organization specifically devoted to financing cooperatives. Additionally, he serves on multiple non-profit boards with vision, eagerness, and passion! Mavery obtained his undergraduate degree from West Virginia State University (2007) and a Master's of Science in Public Accounting from Strayer University (2015). His work experience includes tenure as the former Chief Financial Officer with the WV Department of Veterans Assistance (2016-2018), service on the tax compliance team with the State Auditor's Office (2012-2016) and work as an auditor with Suttle & Stalnaker, as well as the West Virginia Legislature (2008-2012).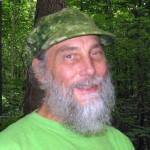 Don Alexander
Webmaster, paradox@spectrumz.com
Don has been attending to WV CAG's website since 2002. Don is a renegade physicist with electronic and computer skills who has been weaning himself from repairing electronic paraphernalia by managing websites for several non-profit organizations, including OVEC, WVEC, and SpectrumZ.