WV Citizen Action Group
1500 Dixie Street
Charleston, WV 25311
304.346.5891
info@wvcag.org


---
Our Staff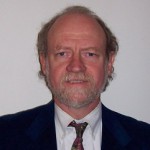 Gary Zuckett
Executive Director
Gary joined WV CAG in 1995. He earned his B.A. in communications from WV Institute of Technology in 2000. As development director, in 2003 he fostered WVCAG's affiliation with the national USAction (now People's Action), which has increased the Group's growth and scope of our work. In 2005, He co-founded the successful coalition West Virginians United for Social & Economic Justice and still serves as convenor. Starting as Executive Director in 2006, he has served in this position ever since. In 2010 he organized a new campaign 'Energy Efficient WV" which has since become its own non-profit organization. Gary is past president of the WV Environmental Council. He currently serves on the boards of the WV Environmental Council, Southern Appalachian Labor School and West Virginians for Affordable Health Care. Gary has been a registered lobbyist since 1996 lobbying on behalf of the WV Environmental Council, WV CAG, AFSCME, and other organizations.
Julie Archer is WV CAG's lead lobbyist on election and campaign finance reform. She also serves as coordinator of WV Citizens for Clean Elections, a statewide coalition working to increase transparency and accountability in West Virginia elections. She has been a speaker and panelist at national conferences hosted by the National Institute on Money in State Politics and Justice at Stake. She has lobbied extensively on Clean Elections for West Virginia since 2002, and helped WV Citizens for Clean Elections win passage of electioneering communications disclosure and public financing legislation. In 2005, she served on the Secretary of State's advisory committee to develop rules and regulations for independent groups that engage in electioneering. In 2016, she served on an another advisory committee to write rules for implementing Automatic Voter Registration, and, more recently, participated in a stakeholders group to help the Secretary of State develop an educational campaign about West Virginia's voter ID law. She has served as a member of the board of directors for the WV Environmental Council and WV FREE, and currently serves on the board of the League of Women Voters of WV. She grew up near Parkersburg, attended Shepherd College and Marshall University, and holds a BS in Biology. She lives in Lincoln County with her husband Terry and their many pets.
Alexandra got her start in social justice work in 2012 by knocking on doors talking with voters to help increase civic participation. Alexandra has made it her mission to bridge the gaps between people, government, organizations, and other institutions to further promote social, economic and racial justice campaigns that are essential for a fair and just society.
Alexandra Gallo moved to West Virginia 3 years ago to work with the Our Children Our Future Campaign, a campaign committed to coalition building and eradicating poverty in WV.
Alexandra currently works with WV Citizen Action Group, to advance the mission of connecting people to the issues and organizations they care about. She has served as our field coordinator and directed canvass and GOTV operations in 2018 and 2020.
Alexandra is an outgoing and dedicated team member that is passionate about issue advocacy, building collective people power and civic engagement. She is a proud member of the Charleston branch of the NAACP as well as board member of the WV Interfaith Refugee Ministry.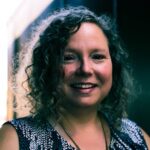 Eve Marcum-Atkinson
Communications Coordinator
Eve Marcum-Atkinson shares her passion for community empowerment in most all of her endeavors. In 2008, she helped door-to-door canvass and phone-bank for the Obama campaign. From 2010-2014, she spent several years assisting with both the DOJ funded Weed and Seed project and the River to Rail project, talking directly to community members, and collecting and inputting door-to-door survey data into custom spreadsheets for analysis and reporting.
From 2009-2012, Eve served as a Project Coordinator for the Huntington Community Gardens (HCG), growing food and green spaces within one of Huntington's poorest food deserts. In 2014, she joined the Marshall University Sustainability Department (MUSD), bringing to bear her graphic design, web content management, and social media skills in their efforts to connect their green environmental awareness mission with both campus and community. After several years of coalition building through the MUSD, Eve helped coordinate and host the first annual Huntington Sustainability Fair in May of 2015, and for several years thereafter.
In December of 2017, Eve joined the Appalachian Gas Working Group and West Virginia Rivers. She helped plan, coordinate and host the successful "Taking Action Against Extraction" Community Organizing Summit in April of 2018.
Through her consultant and volunteer work, Eve has helped numerous small businesses and nonprofits with creating consistent imaging, connecting with their target market, and developing web and social media presences. She has served on numberous organizational BODs, including Create Huntington, the Huntington Area Revitalization Coalition, and the Cabell County Master Gardeners. She currently serves as Treasurer for the Unitarian Fellowship of Huntington, WV, Volunteer Advocate for the international organization CARE.org, and as a committee member of the Health Care For All – Cabell County project, coordinated through WV Citizen Action Education Fund.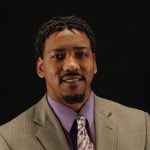 Mavery Davis
Financial Manager

Mavery is a Certified Public Accountant (CPA) with deep connections to Charleston's Westside community. He is an independent accountant, runs a financial literacy boot camp for kids in the area, and has recently joined Cooperation Central Appalachia (CCA) as a project officer. CCA is a lending organization specifically devoted to financing cooperatives. Additionally, he serves on multiple non-profit boards with vision, eagerness, and passion! Mavery obtained his undergraduate degree from West Virginia State University (2007) and a Master's of Science in Public Accounting from Strayer University (2015). His work experience includes tenure as the former Chief Financial Officer with the WV Department of Veterans Assistance (2016-2018), service on the tax compliance team with the State Auditor's Office (2012-2016) and work as an auditor with Suttle & Stalnaker, as well as the West Virginia Legislature (2008-2012).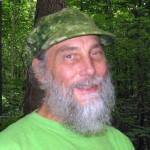 Don Alexander
Webmaster
Don has been attending to WV CAG's website since 2002. Don is a renegade physicist with electronic and computer skills who has been weaning himself from repairing electronic paraphernalia by managing websites for several non-profit organizations, including OVEC, WVEC, and SpectrumZ.