Tag: Democracy
14 posts found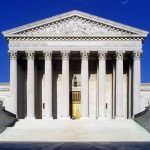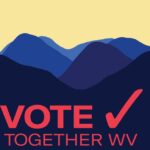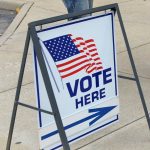 Action Alert
Eve Marcum-Atkinson
August 18, 2020
Request Your Mail-In Ballot Online
Did you know you can request a WV mail-in ballot ONLINE? If you are considering using a mail-in ballot, we highly recommend requesting your mail-in ballot as soon as possible, and as soon as you receive it, to complete and mail it in, to allow ample time for delivery and receipt of your ballot, so that your vote can be counted. The last day to request an absentee ballot is October 28.

More
Issues: Democracy, Elections, Voting Rights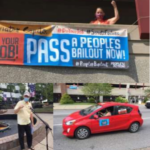 Newsletter
CAG
August 4, 2020
Capital Eye Vol. 13 No. 10 – Summer 2020
Since mid-March, WV CAG has worked with partners and allies to provide a local, state, and federal response to the pandemic, and communicate to our governor, DHHR, and other state and local officials what regular folks really need to get through this crisis. You make this and all of our work possible. Thank you! Keep reading to learn more about other projects we're focused on and ways you can keep this work going and growing.

More
Issues: Clean elections, Climate Justice, Democracy, Environment, Healthcare, SNAP, Unemployment benefits, Voting Rights, Workers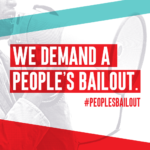 Action Alert
CAG
July 22, 2020
Demand a #PeoplesBailout & Access to Absentee Voting
We need you to take two important actions. First, our Senators need to hear from you on their late pandemic response. Tell Senators Capito and Manchin that our families need robust support now. Second, in this time of crisis, we need clarity from state leaders about how we can cast our ballots safely in the upcoming election. Demand that Governor Jim Justice and Secretary of State Mac Warner protect our health and our right to vote by making this option available to all West Virginia voters again in the general election. 

More
Issues: Aboveground tanks, Democracy, Elections, Healthcare, Inequality, Kids and families, Unemployment benefits, Voting, Workers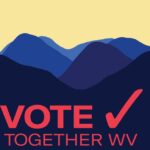 Action Alert
April 24, 2020
COVID-19 and Voting: Help Your Neighbors Vote!
The West Virginia Primary Election is coming up fast on June 9, and it's going to take ALL OF US to help people vote in the era of COVID-19! We're looking for volunteers to make phone calls from their homes from April 30 until June 9. We'll provide virtual trainings, scripts, phone numbers, staff who are on call to answer questions, and all the info you need to get started. Join us for the Vote Together WV phone bank launch and training, Thursday, April 30, 5-8:30PM. Sign up here.

More
Issues: Democracy, Elections, Fair Courts, Voting, Voting Rights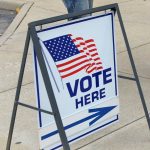 Action Alert
Julie Archer
March 20, 2020
Covid-19 and voting: YOU are now eligible to vote absentee!
In order to ensure people can exercise their right to vote during this public health crisis, anyone can cite health concerns as a reason for voting absentee. Update (3/31/20): All registered voters will be mailed an absentee ballot application for the 2020 primary and judicial elections. Update (4/7/20): The election has been delayed until June 9, past the anticipated peak of the coronavirus outbreak. Important deadlines to keep in mind with the new election date and other information here.

More
Issues: Democracy, Elections, Healthcare, Voting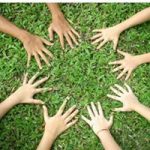 Action Alert
December 21, 2019
Power to the People: TWO Grassroots Trainings Coming in 2020!
We're excited to announce TWO days of powerful training, networking and campaign strategy planning in February 2020, hosted by a coalition of state and local organizations in WV. These events are especially for people involved in local grassroots groups and local campaigns, or people who want to be. But all are welcome! Scholarships are available. Learn more below, and register for either or both event days here.

More
Issues: Climate Justice, Democracy, Elections, Environment, Event, Healthcare, Training