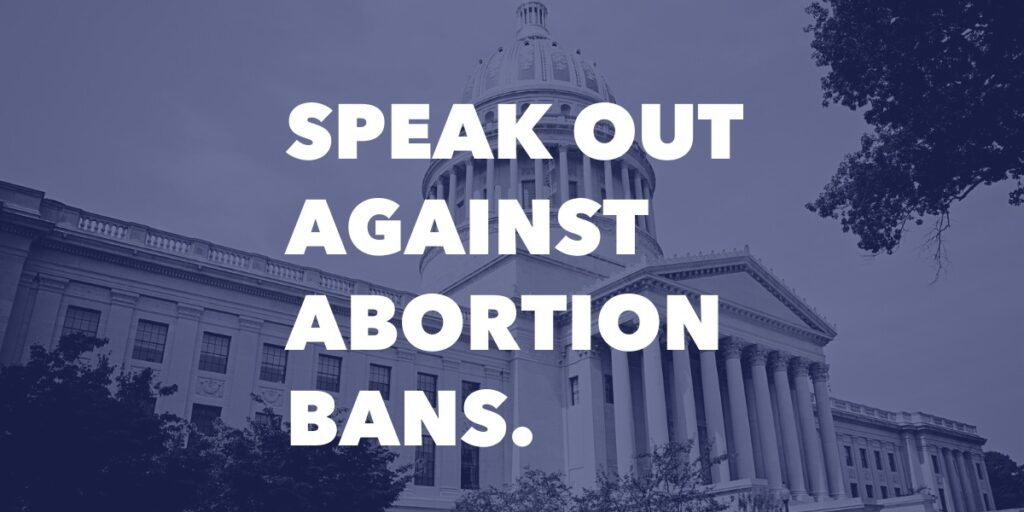 Yesterday, the West Virginia House passed House Bill 302, which would completely ban abortion in the Mountain State. This bill is moving at breakneck speed through the Senate, and we expect a final vote to take place tomorrow, Friday, July 29.
Here's the latest call to action from the Women's Heath Center of West Virginia: 
Friends,

Despite public anger and outcries from the chamber gallery, anti-abortion politicians in the WV House of Delegates forced the passage of a total ban on abortion yesterday. The process was fast-tracked in an unprecedented and overtly politicized manner. And we are disgusted by the callous disregard forced birth legislators have shown for the lives of West Virginian women and people who can become pregnant. 

At 1 PM tomorrow, the WV Senate will meet to vote on (and in all likelihood pass) House Bill 302 – a total ban on abortion. 

This is it. This is our final chance to gather and make legislators hear our voices before a complete ban on abortion in West Virginia goes into effect. 

We need you to show up at the WV State Capitol in a bold way tomorrow morning at 11 AM. Bring your energy, your signs, your passion, and your voices.

 EMAIL YOUR LEGISLATOR TO VOTE NO!

[Links below to alternative tools for finding and contacting your Senators]

These people work for YOU. They need to know we are not backing down. Keep calling them, keep emailing them (send a quick one here), keep sharing our posts on social media, and show up tomorrow.

This is not the end. We will never stop fighting for the abortion rights of West Virginians. Ever. 

See you tomorrow, 

Katie Quinonez
Executive Director
Women's Health Center of West Virginia
Can't make it to the Capitol tomorrow? Use these tools from Planned Parenthood to call and email your Senators, or click here to look up your legislators or send an email to every member of the WV State Senate. 
Follow @PPSATWV and @womenshealthwv on Twitter for live updates.