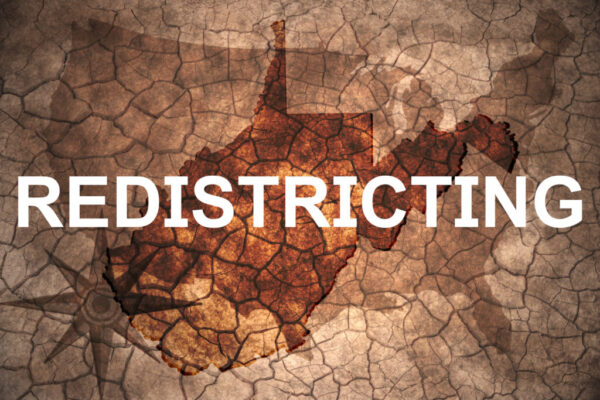 Starting Tuesday, July 27th, the Legislature's Joint Committee on Redistricting will host a series of public hearings around the state to allow West Virginians to weigh in on the process of redrawing the boundaries of legislative and congressional districts. This often overlooked, yet important part of our electoral process happens every 10 years after the US Census to account for changes in population. The districts that are drawn this year will impact our lives for the next decade, and if they aren't drawn fairly our communities will be left without representation and certain voices will be silenced. That's why it's important to come together to speak out on fair districting so that our communities are whole and have equal resources to meet our needs. 
Each hearing will take place from 6 to 8 p.m. Hearings are scheduled for the following dates and locations, and are subject to change:
July 27:

Putnam County Judicial Building, 12093 Winfield Road Winfield, WV 25213

July 29:

Chief Logan State Park, 376 Little Buffalo Creek Rd, Logan, WV 25601

Aug. 3:

Tamarack, 1 Tamarack Park, Beckley, WV 25801

Aug. 4:

Summersville Arena & Conference Center, 3 Armory Way, Summersville, WV 26651

Aug. 10:

Stonewall Resort State Park, 149 State Park Trail, Roanoke, WV 26447

Aug. 12:

Morgantown

(specific location to be announced at a later date)

Aug. 17:

Martinsburg

(specific location to be announced at a later date)

Aug. 18:

Keyser VFD Station 2, 1550 Cornell St Keyser WV 26726

Aug. 24:

Wheeling

(specific location to be announced at a later date)

Aug. 26:

Cabell County Courthouse, 750 5th Ave, Huntington, WV 25701

Sept. 9:

The Culture Center, Building 9, Capitol Complex, 1900 Kanawha Blvd. E., Charleston, WV 25305

Sept. 16:

Judge Donald F. Black Courthouse Annex, 317 Market St, Parkersburg, WV 26101
Dates for three virtual public hearings will be announced separately.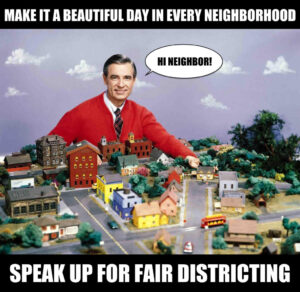 Unfortunately, when politicians draw the lines, too often their political interests are put ahead of our communities' needs. A recent report by the non-profit RepresentUs identified West Virginia as being at "extreme risk" of having unfair districts for the next decade. When politicians draw maps to pick their voters, instead of the other way around, it's called gerrymandering. 
One of the factors that puts West Virginia at high risk for gerrymandering is the fact that West Virginia is losing a seat in the U.S. House of Representatives, which could lead to a larger fight over how the remaining congressional districts are drawn. In addition to this change, a bill passed by the Legislature in 2018 requires that all members of the West Virginia House of Delegates be elected from single-member districts for the first time in the state's history. (The current 100 Delegates come from 67 districts, with 22 members elected from 11 two-member districts, 18 legislators elected from six three-member districts, eight legislators elected from two four-member districts and five legislators elected from a five-member district.) 
As a result of these changes, this year's redistricting will be particularly consequential, and we, the voters, should be leading the process. So let's take advantage of the upcoming hearings to let legislators know that when it comes to our districts, we want a transparent process we can trust, where communities remain whole and where voters have an equal voice. By joining together to speak out on fair districting, we can make sure our communities have the resources they need to thrive in the decade to come.
To learn more about redistricting, how the redistricting process is going to work in West Virginia this year, and what you can do to get involved check out these resources compiled by the League of Women Voters of West Virginia.