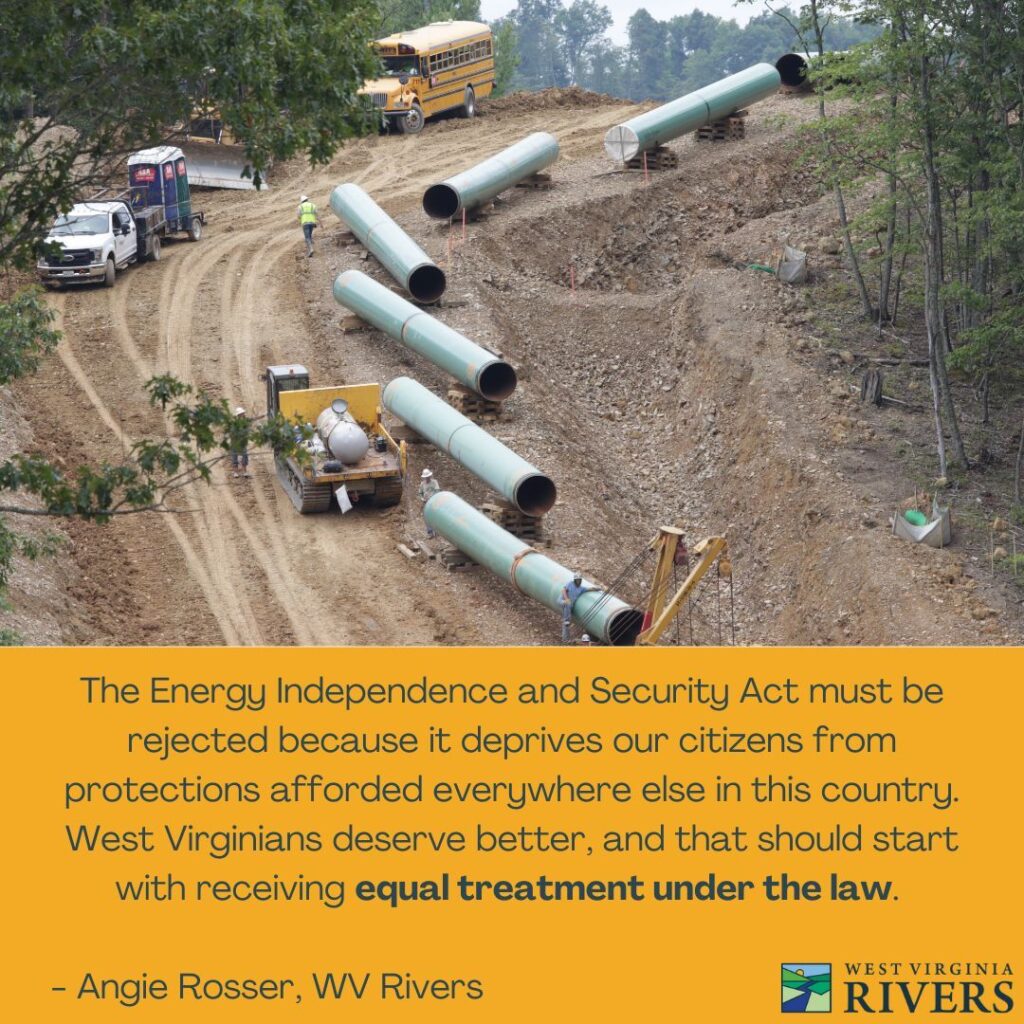 Please fill out this WV Rivers form to contact your Congressional leadership. 
https://wvrivers.salsalabs.org/eisa/index.html 
"The Energy Independence and Security Act of 2022, summarized here, changes how energy projects are handled by federal agencies. It requires the construction of the Mountain Valley Pipeline. It could become part of a spending bill that Congress must pass by September 30, or the federal government will shut down.
No project should be exempt from meeting minimum federal permitting guidelines under cornerstone laws like the Clean Water Act and the Endangered Species Act, which the MVP has a long history of violating.
We're calling on Congressional leadership to put a stop to this reckless and unfair legislation. Send a message to Congress now that fast-tracking the Mountain Valley Pipeline would deprive West Virginians of the right to fair and equal treatment under federal law. Tell them to keep the Energy Independence and Security Act out of the budget continuing resolution."