As you have probably already heard, the U.S. Supreme Court has overturned Roe v. Wade. The decision to overturn the constitutional right to an abortion is the latest effort by the U.S. Supreme Court's conservative majority to erase fundamental Americans rights. You can read our statement here. 
The language of this decision may not mirror the leaked draft opinion but the result is just as devastating, with abortion care being pushed even further out of reach for millions of people.
Here are two things you can do right now to continue the fight for reproductive freedom and justice, and help ensure people can get the abortion care that they need.
Join a vigil near you. 
Charleston, Robert C. Byrd US Court House, 8:30pm

Beckley, Robert C. Byrd US Court House, 7pm

Lewisburg, Greenbrier County Court House, 7pm

Morgantown, Mon County Court House, 7pm

Shepherdstown, Main St. at Shepherd University, 7pm

Parkersburg, Planned Parenthood Vienna, 7pm

Wheeling, Heritage Port, 7pm
Donate to the Women's Health Center of WV Choice Fund.
---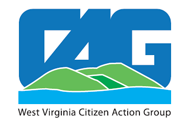 For Immediate Release: June 24. 2022
Contact: Gary Zuckett, Executive Director, garyz at wvcag.org, 304-437-3701
Supreme Court's Abortion Ruling Betrays Constitutional Rights
Vigils Scheduled Across the State
Supreme Court's Politically-Motivated Decision Weakens Civil Protections for Pregnant People and Jeopardizes Basic Freedom to Make Health Care Decisions
Charleston, WV —
In response to the Supreme Court's ruling in Dobbs v. Jackson Women's Health Organization, which guts Roe v. Wade and allows states to impose harsher restrictions on abortion, Gary Zuckett, Executive Director of WV Citizen Action released the following statement:
"Today the Supreme Court has turned back the clock fifty years by effectively eliminating  a basic Constitutional freedom that for decades has enabled pregnant people to make basic decisions about their own futures. 
"For decades, two-thirds of the public has supported the historic Roe v. Wade decision that ensures everyone in America can decide for themselves if, when, and how to start a family.  Yet today, a handful of politically appointed judges put their own personal beliefs and views ahead of our freedoms to make decisions based on our own faith and values. This is the first time that the Supreme Court is taking away a Constitutional right as opposed to granting more rights and individual freedoms.
"Here in West Virginia, people seeking abortions will have fewer options for terminating a pregnancy and may have to make the expensive, long trip to another state to get the care they need because West Virginia legislators have repeatedly passed more and more restrictive barriers. Furthermore, the state's over 150 year old law criminalizing abortions is still on the books and may now be able to be enforced."
 "Personal matters like sex, birth control, pregnancy and abortion are decisions that inherently belong to individuals, not the state. In a free society, people must have the ability to make these decisions for themselves based on their own beliefs, without interference from politicians or Judges whose real job should be to guarantee that everyone can make those decisions without fear of punishment, stigma or denial of access–not to impose their own beliefs on others."
 "This Court's ruling will have serious health and economic consequences for millions of people and their families. Lawmakers at every level of government must step up to restore basic civil rights to pregnant people so they can decide for themselves how to manage their reproductive lives and to protect individual freedom that has long been a hallmark of our Constitution."
Vigils have been scheduled across the state this evening. Details below.