By Xavier Walter
In June, EEWV hosted the 2017 West Virginia Solar Congress in conjunction with WV SUN. The event was a huge success! More than 40 solar supporters came together to learn about solar, energy efficiency, and Ohio-based utility FirstEnergy's attempt to soak West Virginia ratepayers by offloading the Pleasants Power Plant.  Several breakout sessions included guest speakers such as Colin Williams of Mountain View Solar, Chuck Terrell from Eastern WV Technical Institute, Autumn Long from WV Sun, and yours truly from Energy Efficient West Virginia.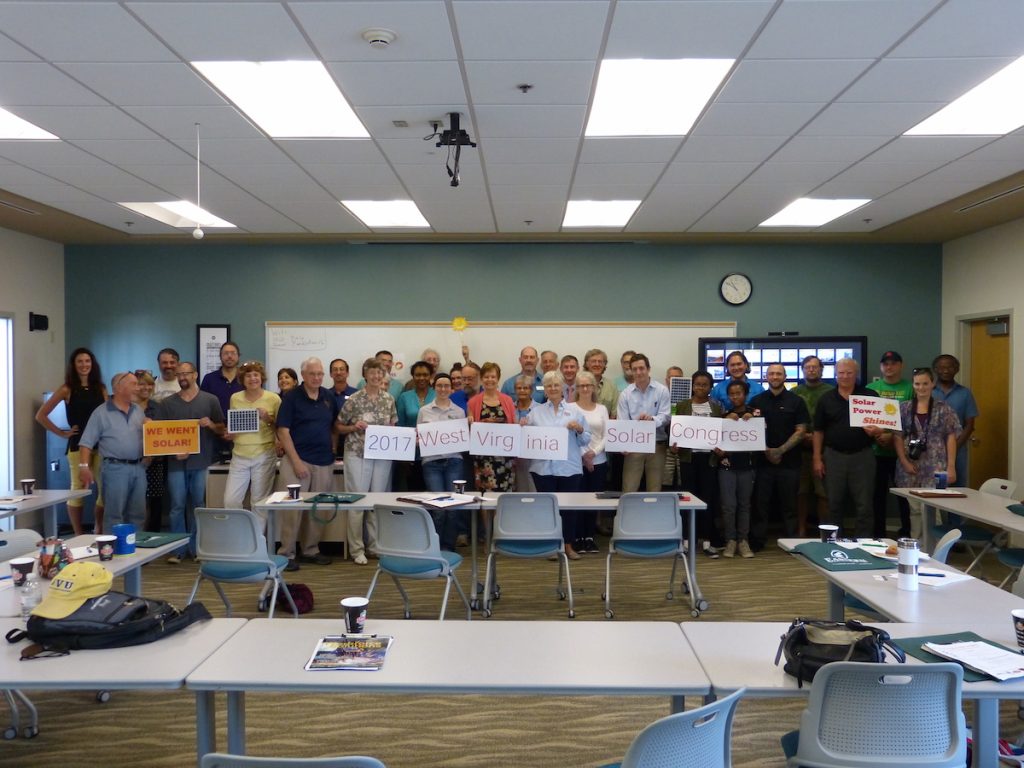 The area around Moorefield WV is a hot bed of energy efficiency and renewable energy early adopters.  Poultry farmer Ward Malcom was one of the first in West Virginia to add solar electric, and LED lighting to help offset the rise in electric costs on his farm.  Many others are following suit with active solar systems planned on the South Branch Inn later this year, and Mountain View Solar just completed installing several solar electric charging stations throughout the region.
WV SUN thanks its partners and local businesses that helped support, promote, and make this event possible: Eastern WV Community & Technical College, West Virginia Chapter of the Sierra Club – West Virginia, Energy Efficient West Virginia, O'Neills, South Branch Inn, Sheetz, and Fox's Pizza Den.
For photos and presentations from the event visit http://www.wvsun.org/2017-solar-congress/.