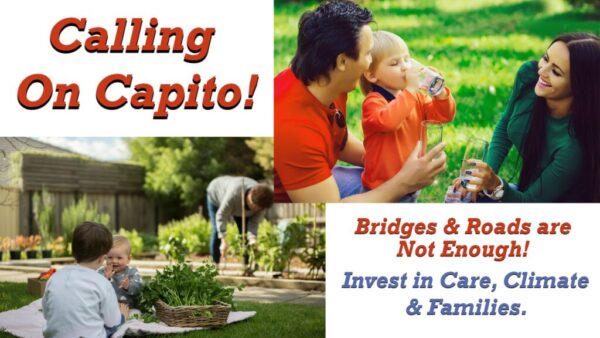 Shelley needs to hear from us. Join us at one of Senator Capito's WV offices (Beckley, Charleston, Morgantown, Martinsburg)
We are calling on Senator Shelley Moore Capito to invest in the people of West Virginia. Invest in CARE, CLIMATE + FAMILIES, not just bridges and roads! West Virginians deserve to THRIVE.
You can also join us via Mobilize!