There is sooo much going in this summer and WVCAG is in the thick of it, so here's the 12th edition of our Capital Eye newsletter to break it all down.
In this edition:
Stay connected, and encourage your friends to stay connected, too, by signing up for our emails (you can also use this form to update your email interests). Bookmark our events page to keep track of upcoming events. And don't forget, you can always stay connected by following us on Facebook and Twitter! 
If you find this newsletter informative and valuable, please join us by becoming a supporting member of Citizen Action!
---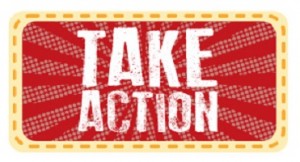 – If you experienced a problem voting in the primary, we want to hear about it! We're working with partners and allies to gather information about issues and challenges experienced in West Virginia's 2022 primary election and to pressure state and local election officials to take action on these issues before the general election. Please fill out our 2022 Primary Election Issues and Action Survey to share your story or contact julie@wvcag.org about your voting experience. 
– If you would like to volunteer with Health Care for All WV, or help with the Make Meds Affordable campaign, please contact us at healthcareforallwv@gmail.com.
– Take action at tinyurl.com/GunSafetyWV to tell your state legislators and congressional reps to pass real gun safety legislation NOW!
– Calls to Senator Manchin or Capito's offices, asking to support compulsory licensing and breaking pharmaceutical patent monopolies are needed. You can also take action here: https://actionnetwork.org/forms/make-meds-affordable/. 
– Take action here (https://protectmedicare.net/take-action/), and contact our Congress members. Tell them they should demand answers, and an end to the REACH program, from the Biden administration.
– Please contact our Congress members, remind them of the dire consequences if they fail to act. Tell them to extend the enhanced premium tax credits that have lowered health care costs for millions of Americans. Take action at secure.everyaction.com/JWk-UyqKxkGhJcSqMOgT8w2.
– We're Hiring!: https://wvcag.org/were-hiring/