–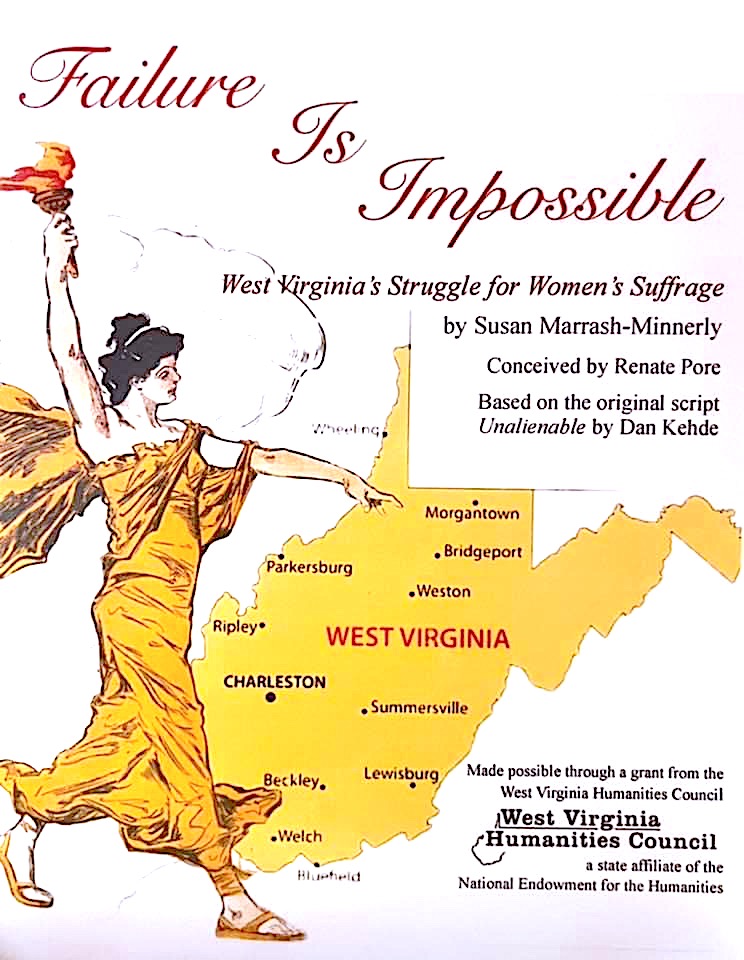 October 14 and 15, 7:30-9 PM
West Virginia Culture Center on Capitol Grounds
Admission Is Free
The play is based on research from original documents of the West Virginia experience of ratifying women's right to vote. The original play was written by Dan Kehde, adapted and directed by Susan Marrash-Minnerly. 
The play is a fun, educational and inspiring presentation of that long hard struggle and the men and women who were part of it. 
As we prepare to vote for national and state representatives in November of this year, it is timely to remember how important the vote is to our democracy and how long it took for more than half of the nation's population to be granted this privilege. 
Come see "Failure is Impossible" and celebrate one of the most important events in the history of West Virginia and the nation!
Sponsored by the West Virginia Humanities Council, the Glotfelty Foundation, Charleston Festivall, Kanawha Valley NOW and others.  For more information contact RenatePore at 304-444-9681 or renatepore@gmail.com