–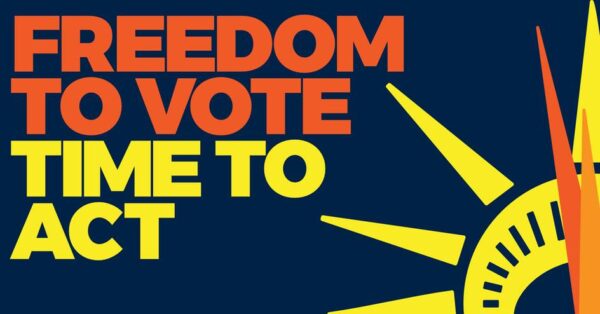 Join us for our Freedom to Vote: The Time is Now Rally, Candlelight Vigil and Light Brigade event on Wednesday, Nov. 10th at 6:30 to urge the Senate to act swiftly to pass robust national standards for federal elections, and to use every lever of power and influence to get this done.
WV State Capitol Building, Kanawha River Side Steps, 1900 Kanawha Blvd E, Charleston, WV 25305
Extremist politicians have spent the year putting up barriers to voting in one state after another and are now drawing districts to benefit themselves, carving up communities and `attempting to drown out the voices of millions of American voters for the next decade.
The American people have responded by coming together to demand Congress act. The House already passed sweeping legislation to protect our freedom to vote and realize the promise of democracy for all.
Now, we're working together to ensure that the Senate delivers for the American people so all our voices are heard and we can elect people who will deliver for us.
That's why we're mobilizing during the Senate's next recess in November when lawmakers will return home (Nov 8th – Nov 13th) for a Freedom to Vote: Time to Act week of action.