–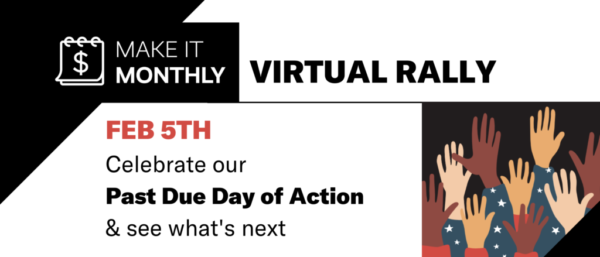 Please sign up to join us at this Virtual Rally on Friday, February 5th!
For the past ten months, there has been a well coordinated grassroots effort to pressure Congress to include monthly stimulus checks to the people. With new Congressional leadership and a new President, we now have new opportunities to make progress on this critical issue. Too many people are going hungry and facing eviction. Action is critical now.
This Virtual Event will be a celebration of our progress and a level-set on prioritized next steps. We will highlight key events, including the Feb 4th Day of action.