–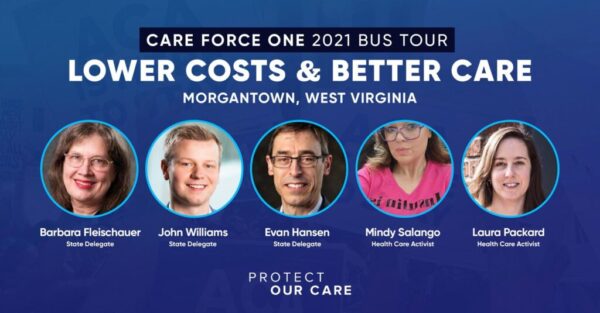 On August 18, Del. Barbara Fleischauer, Del. John Williams, and Del. Evan Hansen will join health care advocates and local residents as part of Protect Our Care's nationwide bus tour to call for lowering West Virginia families' health costs, expanding coverage, and reducing racial disparities in care. Protect Our Care is fighting to ensure critical health care measures supported by President Biden remain in upcoming budget reconciliation legislation.
Traveling over 8,600 miles across the country, with 36 events in 19 states, Protect Our Care's national bus tour is promoting the work of President Biden and dozens of Democratic lawmakers who are leading the charge to advance American health care and holding Republicans accountable for continuing to reject measures to improve care and lower costs for the American people.
Visit https://www.facebook.com/ProtectOurCare/ to attend, or https://fb.me/e/1D78CAtXe.