–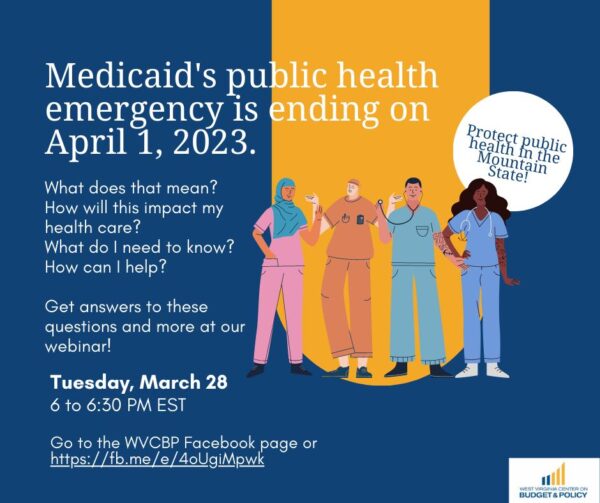 At the beginning of the COVID-19 pandemic, the federal government passed legislation to help families and health care providers amid an unprecedented health and economic crisis. Among the provisions, states were required to keep people who receive health insurance via Medicaid and the Children's Health Insurance Program (CHIP) continuously enrolled in the programs in exchange for enhanced federal funding. This provision has helped cover more than 650,000 West Virginians throughout the pandemic.
In December 2022, Congress passed legislation phasing down the emergency enrollment provisions. Starting on April 1, Medicaid will return to pre-pandemic eligibility requirements and the state will start rolling folks off Medicaid if deemed ineligible. Make sure your contact information is up-to-date to stay updated on all things Medicaid and make sure you stay covered!
Join the WV Center on Budget and Policy for a webinar on March 28 at 6PM, where they will break everything down and answer your questions.
Check out this blog post for things you need to know about the upcoming changes to Medicaid and to access additional resources to learn more and take action to stay connected to health care.