–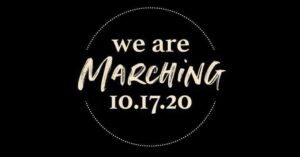 The Beckley & Huntington chapters of Women's March West Virginia, Summers County Huddle, and New River Unitarian Universalist Fellowship, are sponsoring a march around the courthouse area, stopping at Senator Capito's office.
They invite all other local groups and individuals will join in rejecting the Trump agenda, especially replacing a Supreme Court justice during the election and in particular, WV Sen. Capito's involvement in the process.
They are dedicated to nonviolence and a peaceful march. No firearms and weapons allowed. Also masks and social distancing required. Please bring your own signs.
They will meet at Shoemaker Square next to the courthouse, march around the courthouse, and down to Capito's office.
Further details TBA closer to the event. Please contact them if you want to co sponsor.